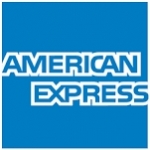 American Express - Manager - US CPS Line & Pricing Strategy (4-6 yrs)
Why American Express?
There's a difference between having a job and making a difference.
American Express has been making a difference in people's lives for over 160 years, backing them in moments big and small, granting access, tools, and resources to take on their biggest challenges and reap the greatest rewards.
We- ve also made a difference in the lives of our people, providing a culture of learning and collaboration, and helping them with what they need to succeed and thrive. We have their backs as they grow their skills, conquer new challenges, or even take time to spend with their family or community. And when they're ready to take on a new career path, we- re right there with them, giving them the guidance and momentum into the best future they envision.
Because we believe that the best way to back our customers is to back our people.
The powerful backing of American Express.
Don't make a difference without it.
Don't live life without it.
- The US CPS Line Team is responsible for developing Profitable Credit Limit and Cash Line strategies for multi-billion dollar US Consumer lending card portfolio.
- This role gives the unique opportunity to gain a thorough understanding of line, one of the levers which serve as the core of lending risk management.
- The incumbent will be responsible for managing 4 B30s to drive new insights, make recommendations based on rigorous quantitative analysis and play a key role in fine-tuning lending strategies in order to strike a proper balance between taking an informed risk and ensuring that the strategy is profitable in the long run.
- The team works very closely with US Risk teams, Decision Science and Technology teams to implement, monitor and manage the strategies & processes.
Key responsibilities include:
- Monitor performance of key initiatives and provide regular updates to senior management
- Perform competitive analyses and benchmarking to improve our understanding of key competitor strategies
- Manage proactive and reactive CLP eligibilities and explore expansion opportunities to contribute to a fair share of lend
- Develop deep-dive portfolio diagnostics analysis to identify new yield management improvement opportunities and actively drive the new strategy to implementation
- Support lending growth initiatives across multiple dimensions spanning pricing, line and cash management
- Understand the impact of various card & lending regulations on pricing practices to ensure compliance excellence
- Conduct process deep dives and closely monitor key controls to minimize operational risks
Qualifications:
- MBA, Master's Degree In Economics, Statistics Or Related Fields From A Reputed Institute.
- Existing People Leader with more than 1-year experience of people management.
- 4+ Years of Relevant/Related Work Experience with Consistent Track Record Of Strong Performance.
- Proficiency with Programming in SAS/SQL.
- Ability To Drive Results With Strong Thought Leadership.
- Strong Analytical & Problem Solving Skills.
- Excellent Communication and Relationship Building Skills.
- Demonstrated Ability to Work Effectively Manage and Integrate With Cross-Functional Business Partners Worldwide.
- Winning Attitude and Ability to Have Fun
Job type- Permanent
Industry Type - Operations
The Apply Button will redirect you to the website. Please apply there as well.
#NOLI
Add a note
Something suspicious?
Report this job posting.