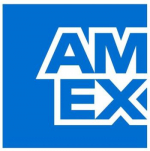 American Express - Manager/Senior Manager - Global Bureau Operations Team (5-8 yrs)
American Express is a global services company and the world's largest card issuer. Our direct relationships with many millions of consumers, businesses and merchants worldwide - combined with our leading edge marketing, information management and rewards capabilities - enable us to offer an array of valuable services that enrich lives, build business success, encourage financial responsibility and create communities of people with common interests.
Why work for American Express?
American Express for 9th consecutive year has been voted among India's top 10 workplaces by the Great Place to Work institute. In recognition of our consistent performance, we were nominated to the Great Place to Work "Hall of Fame".
A career at American Express is rich in experience and offers opportunities to build lasting relationships with our customers.
Job Description :
Functional description:
- Global Bureau Operations team is responsible for the capability infrastructure, execution and operational risk management of the credit bureau reporting information exchange within the American Express.
- The team currently leads International bureau reporting to ensure the regulatory and contractual adherence when Amex customer information is reported to the credit bureaus.
- The evolution includes adding all other bureau reporting functions (data we receive from bureaus on our customers) to be also under the same team so all bureau functions will be consolidated into a Global COE.
- The team manages governance structure by market and central functions such as data quality, credit bureau dispute management, new accounts credit bureau reporting, Bureau invoice management and bureau reject handling for both inbound and outbound bureau.
- The functions of the team ensures that American Express continuously adhere to regulations and also enable business growth by having access to critical bureau data for our customers and clients.
Purpose of the role:
- This role is responsible for leading credit bureau reporting for US market to ensure the regulatory and contractual adherence regarding bureau data.
- The incumbent will assist in governing credit bureau data privacy principles (anonymity, reciprocity, standardization) and will help to ensure that the markets are protecting credit bureau information integrity, including secure information exchange.
- This candidate will drive day-to-day credit bureau reporting quality management (including problem management) and work with dedicated credit bureau resources to conduct and manage data quality and uphold transmission oversight.
Responsibilities:
- Serve as the central point of contact for credit bureau administration for markets.
- Manage day to day working relationship with Credit Bureaus.
- Manage credit bureau projects – define business requirements, design bureau processes, design operational processes, ensure procedures and training are delivered, test with the credit bureaus, implement governance and controls over the new processes, provide sign off for implementation
- Execute Operational Bureau Data Exchange Controls
- Work with Technologies to drive day to day credit bureau data exchange oversight, including ensuring data security, change management and follow up on transmission anomalies.
- Execute against all credit bureau policies, principles and best practices.
- Participate in business self-testing (as required) over the credit bureau reporting process.
- Facilitate data quality, information integrity, MIS and security reviews (including transaction testing) over credit bureaus and related vendor information providers.
- Project manage and drive resolution over internal or third party derived credit bureau issues and required process enhancements.
Qualification:
Past Experience:
- 5-8 years of credit bureau operations or risk management experience.
Overall experience >10 years
Academic Background:
- Degree required in Computer Science, Math, Statistics, Engineering, Economics or similar quantitative field of study.
- Advanced degree in Business, Finance, Statistics, Economics or Mathematics or equivalent experience in similar business is preferred
Functional Skills/Capabilities
- Exposure to credit bureau and risk management domain

- Strong knowledge of underwriting, customer management, credit & collections, risk oversight or other credit or fraud risk management discipline(s).
- Flexibility and ability to build strong relationships, operate effectively within large cross-functional teams, and influence business partners to drive changes
- Strong business project management skills and understanding of technology/project management methodologies (Agile).
- Flexibility and ability to build strong relationships, operate effectively within large cross-functional teams, and influence business partners to drive changes
- Excellent communication and presentation skills with the ability to influence others
Knowledge of platforms :
- Technical platforms - SAS, SQL, Python, Hive, and Mainframe - JCL, JHS, file aid
The Apply Button will redirect you to website. Please apply there as well.
Women-friendly workplace:
Maternity and Paternity Benefits
Add a note
Something suspicious?
Report this job posting.