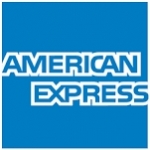 American Express - Manager/Senior Manager - Digital Insights & Usage Measurement (6-9 yrs)
Job Description:
- American Express is on a journey to digitize millions of customer interactions each day while creating new ways to connect that are meaningful and relevant. The Global Corporate Services Digital Experience and Platforms team, as part of GCS- s Global Digital Capabilities, Transformation & Operations team, is focused on Delivering Innovation, Accelerating Agility, and Empowering Customers through breakthrough digital products, platforms and experiences designed to delight Card Members and Programs Administrators.
- Our Digital Experience & Products team design, develops and scales across GCS high-impact, customer-centric and personalized digital experiences across the customer lifecycle and adapts to the evolving needs of our Card Members and Program Administrators continuing to build and deliver a seamless membership experience across platforms and products.
- The Digital Insights & Usage Measurement Manager serves as a key lead to deliver digital analytics and insights for the GCS suite of digital products & capabilities led by the Card Member & Program Administrator Experience Teams.
- He / She would will be responsible for innovating and transforming the process to measure and understand the customer behavior towards our digital tools. He / She will collaborate with Product Owners and Go to Market teams to ensure the proper tracking of GCS digital suite.
- The analytical work will uncover insights that will drive GCS- global digital strategy and optimize the customer experience. Through world class innovation and automation, the team will create segmentations, develop KPIs, models and strategic analytics to solve key business opportunities. This will be achieved through a close collaboration with the digital product teams, marketing, servicing, technologies and field teams.
- This team will be critical to ensure that American Express continues to be one of the most respected players for Commercial Clients. The manager of Digital Insights & Usage Measurement will report into the Director of Digital Insights & Usage Measurement, and will be part of the Digital Experience & Platforms (DEP) team.
Responsibilities :
- Deliver strategic analytics focused on the product roadmap for GCS digital products like @Work, Spend Manager, Amex Go, etc.
- Define KPIs to measure the efficiency of digital channels/products and develop customer segmentation to drive - adoption and engagement- for AXP customers
- Power in-depth strategic analysis and provide analytical and decision support by mining digital activity data along with AXP closed loop data
- Gain deep functional understanding of the GCS digital channels over time and ensure analytical insights are relevant and actionable
- Flawless execution of the development, validation and implementation of statistical projects, new digital data feeds and automated reports.
- Uplift the data visualization by creating meaningful and insightful reports using powerful visualization techniques and infographic tools.
- Strong relationship & communication skills to influence decision making and communicate to multiple organizational levels.
- Build partnerships with internal stakeholders such as Product, Technologies, Servicing and Marketing
- Lead, inspire & mentor a team of 1-3 analysts to deliver impactful analytics & decision science across the organization through advanced
statistical techniques and data mining
- Build and nurture a highly engaged and strong performing team that has right blend of subject knowledge, collaboration and focus on driving business results
- Build a culture of learning, insight, inspiration and collaboration
Qualifications:
- 6-9 years of analytics experience with a background in quantitative business analysis and statistical and modeling techniques with experience in digital analytics
- Strong strategic thought leadership and problem solving skills with ability to solve unstructured and complex business problems
- Excellent written and verbal communication, presentation and storytelling skills at multiple organizational levels
- Ability to translate complex digital analytics concepts into a clear strategy and articulation of insights
- Ability to build & leverage relationships and influence broadly across the organization
- Experience in working in large, matrix-driven organizations across multiple markets, in a highly-competitive environment
- Results driven with strong project management stills, ability to work on multiple priorities and ensure track to exceed team goals
- Knowledge of statistical software (SAS, SQL, Teradata, Python, Machine Learning) and digital analytics tools (Adobe Analytics / Omniture, Mixpanel)
- Expert manipulating large and complex data sets and data management / processing as well as Business Intelligence / visualization tools (Hadoop, Pig, Hive, MapReduce, Tableau, Excel, VBA)
- An advanced degree in computer science, statistics, mathematics, information technology, management, or related qualitative field.
Schedule (Full-Time/Part-Time): Full-time
Job type- Permanent

Industry Type - Operations
The Apply Button will redirect you to website. Please apply there as well.
#NOLI
Add a note
Something suspicious?
Report this job posting.