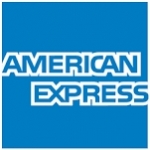 American Express - Manager/Senior Manager - Analytics - Global Commercial Card (2-10 yrs)
Job Description :
American Express has been making a difference in people- s lives for over 160 years, backing them in moments big and small, granting access, tools, and resources to take on their biggest challenges and reap the greatest rewards.
We have also made a difference in the lives of our people, providing a culture of learning and collaboration, and helping them with what they need to succeed and thrive. We have their backs as they grow their skills, conquer new challenges, or even take time to spend with their family or community. And when they- re ready to take on a new career path, we- re right there with them, giving them the guidance and momentum into the best future they envision.
Because we believe that the best way to back our customers is to back our people.
- The powerful backing of American Express.
- Don't make a difference without it.
- Don't live life without it.
The 'Global Commercial Prospect Acquisition Analytics and Data Science' Team is part of the Enterprise Digital & Analytics group within American Express. This group is responsible for targeting and acquiring customers over multiple channels and delivering world-class Analytics, Insights and Data Products for the Global Corporate Payments portfolios.
You will be challenged with designing and creating world class prospect marketing analytics by leveraging machine learning and other advanced methodologies. The person will perform data analysis, modeling, synthesize conclusions, communicate and present recommendations to partners. The position is part of a highly collaborative environment, interacting with and influencing partners across the Global Commercial Payment business at American Express
Key Responsibilities include :
- Lead an analytics team on planning and delivering solutions with an Agile mindset
- Creating data segmentation & optimization strategies for targeting profitable prospects with the right product/incentive across multiple channels
- Quantitatively determining value and deriving insights, then assuring the insights are leveraged to create positive impact to decision science models and early warning signals
- Explore the usage and implementation of latest big data/machine learning techniques and intelligently integrating traditional structured data with unstructured data to drive profitable growth in commercial acquisition and charge volume.
- Develop insights into customer behavior and introduce new approaches to transform complex behavioral data into actionable information
- Continually broaden and strengthen knowledge of analytical methods and tools.
Qualifications :
- Advanced degree in quantitative field related to machine learning, such as Mathematics, Statistics, Machine Learning, Pattern Recognition, or Operation Research, is required.
- Hands-on experience in machine learning algorithm development or application.
- Experience in large data processing and handling, deep understanding in data science is a plus.
- Familiar with big data platform and its applications, such as Hadoop, Pig, Hive, and Spark.
- Master at least one popular programming language (e.g., Python/R, Java, Scala, C++).
- Strong communication skills, able to explain complex algorithm and results to business partners in simple terms.
- Ability to work in a dynamic, cross-functional environment, with a strong attention to detail.
- Exceptional strategic and analytical thinking.
- Should be comfortable with flexible shift timings.
- Ability to work independently yet being a team player and a good team leader.
Job type- Permanent
Industry Type - Operations
7The Apply Button will redirect you to website. Please apply there as well.
#NOLI
Add a note
Something suspicious?
Report this job posting.