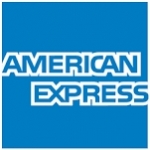 American Express - Manager - Portfolio & MIS - Corporate Cards (3-8 yrs)
Job Description
Function Description:
This position is responsible for driving the India Corporate Card portfolio profitability, the role is tasked with management of all elements of portfolio strategy including financial management, market research, portfolio definition and design, positioning, pricing, and competitive strategy. It also has key accountability for driving T&E and B2B billings, reducing customer attrition, driving engagement and retention, increasing spend diversity and annual billings.
Responsibilities:
- Overall ownership of business analytics for GCS - Global Commercial Services
- Enables data-based decision making for all Acquisition, marketing and product-related initiatives in GCS
- Ability to analyze complex data and draw accurate conclusions/inferences and recommend changes and portfolio strategies
- Deep dive on problems that business is facing e.g. billing analysis, acquisition, product etc.
- Analyses data to provide analytics and insights along with periodic MIS to the senior management
- Manages a team for all GCS related MIS and tracks all key monthly metrics like billings, cards in force, attrition, etc.
- The job has the overall onus for providing data and analytical support to GCS - India. This role will support for both strategic insights and regular support for our marketing, product and acquisition-related efforts.
- Help design campaigns to help increase
a) CM activation
b) Spend diversification
c) Non-GFR billing growth
- Cross-Functional Engagement: Interactions across functions and lines of business such as Marketing, Risk, Operations, Finance, Sales, Legal to drive development of campaigns and existing processes
Technical Skills/Capabilities:
- Must have work experience in SAS, SQL, VBA, and Advance Excel.
- Skill in extracting data, from the database using SAS/SQL and other queries.
- Prioritizing requests from different internal and external customers is a key challenge.
- Dealing with data extraction from systems using tools which need to be updated.
- Keeping focus in times of extreme time pressure is a major challenge.
- Timeliness and accuracy of information provided as it forms a key input to senior management decision-making
Qualifications:
Behavioral Skills/Capabilities:
Enterprise Leadership Behaviors :
Set The Agenda: Define What Winning Looks Like, Put Enterprise Thinking First, Lead with an External Perspective
Bring Others With You: Build the Best Team, Seek & Provide Coaching Feedback, Make Collaboration Essential
Do It The Right Way: Communicate Frequently, Candidly & Clearly, Make Decisions Quickly & Effectively, Live the Blue Box Values, Great Leadership Demands Courage
Job type- Permanent
Industry Type - Finance
The Apply Button will redirect you to the website. Please apply there as well.
#NOLI
Add a note
Something suspicious?
Report this job posting.