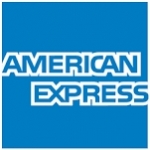 American Express - Manager - GMS Insights & Analytics (5-10 yrs)
Why American Express?
There's a difference between having a job and making a difference. American Express has been making a difference in people's lives for over 160 years, backing them in moments big and small, granting access, tools, and resources to take on their biggest challenges and reap the greatest rewards.
We've also made a difference in the lives of our people, providing a culture of learning and collaboration, and helping them with what they need to succeed and thrive. We have their backs as they grow their skills, conquer new challenges, or even take time to spend with their family or community. And when they're ready to take on a new career path, we're right there with them, giving them the guidance and momentum into the best future they envision.
Because we believe that the best way to back our customers is to back our people.
The powerful backing of American Express.
Don't make a difference without it.
Don't live life without it.
This opportunity is within the fast-paced & innovative GMS Insights & Analytics team which is a part of a high-energy, entrepreneurial team. We are responsible for developing new business opportunities, launching new products and services, expanding product distribution to support merchant value and drive fee-based revenue growth.
American Express Business Insights offers powerful data and actionable insights to attract new businesses to engage with Amex, help existing businesses improve performance and capitalize on new opportunities. Our world-class analytics team applies rigorous solution-oriented analysis and modeling techniques to help businesses attract and retain customers, understand market trends, track and diagnose market share changes and improve advertising and marketing effectiveness.
Job Responsibilities :
- Deliver end-to-end consulting projects for our global merchant base
- Develop next-generation insights product solutions for merchants, at times in partnership with external partners
- Provide analytical thought leadership across the key functional priorities to develop advanced analytical products & execute custom engagements
- Lead new initiatives, prepare project plans and other supporting information and provide project status
- Manage customer expectations including scope, schedule, changes, and problem resolution
- Lead, Mentor & Build a high performing and highly engaged team with diverse talent.
- Contribute to recruiting top talent for the team and for EDA
Qualifications:
Required Skills:
- Strong analytical, people leadership and problem-solving skills and a tremendous will to win.
- Excellent Interpersonal skills, Multitasking, and Thought-leadership skills with the ability to influence partners.
- 5+ Years Of Systems/Programming/Technical or Project Management Experience.
- Exposure to any Programming languages (e.g. SAS, SQL, Python, VBA, R) and willingness to learn new tools & programming Languages.
- Excellent Communication, Collaboration, and Change Management skills.
- Experience in Big Data techniques (i.e. GBM, KNN, Gradient Boosting Machine, Random Forest etc) is a plus.
- Good Understanding of payments industry & systems will be a plus.
- An advanced degree in IT or Business would be preferred.
The Apply Button will redirect you to the website. Please apply there as well.
#NOLI
Add a note
Something suspicious?
Report this job posting.