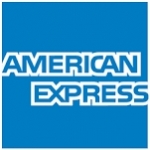 American Express - Manager - Data/Strategy & Insights Team (2-5 yrs)
Job Description :
American Express is a global services company and the world's largest card issuer. Our direct relationships with many millions of consumers, businesses and merchants worldwide - combined with our leading edge marketing, information management and rewards capabilities - enable us to offer an array of valuable services that enrich lives, build business success, encourage financial responsibility and create communities of people with common interests.
American Express for 9th consecutive year has been voted among India's top 10 workplaces by the Great Place to Work institute. In recognition of our consistent performance, we were nominated to the Great Place to Work Hall of Fame.
At American Express, we serve customers, not transactions. We- re widely known for providing superior customer service and have been recognized for a number of achievements including being ranked highest in customer satisfaction within the credit card industry by J.D. Power for seven consecutive years. A career at American Express is rich in experience and offers opportunities to build lasting relationships with our customers. Come join us and realize your potential.
CP continues to be a fast growing business. Accelerating growth momentum, increasing profitability, and powering up our value proposition are key objectives for GCP organization. The Global Product Development & Operational Excellence (GPD & OPS) organization, within GCP, is instrumental in ensuring achievement of these objectives.
The Data, Strategy & Insights (DS&I) India team within GCP is instrumental in driving these objectives by providing actionable data driven insights and consultative solutions to corporate clients across the globe.
- The open role is an exciting opportunity to be part of the GCP growth story in a dynamic, intellectually stimulating, open, fun and collaborative environment.
-The listed job is an exciting opportunity for supporting the Global Product Development & Operational Excellence organization and be a part of the Customer Analytics - journey at DS&I.
If you seek challenge, have a strategic and analytical mindset, consider working with DS&I, American Express.
Job Specification :
- Develop best fit solutions by consulting with clients/internal stakeholders and researching best in class solutions in industry that help these solutions be more consultative for clients and drive entrenchment in the T&E space through consultative analysis & intuitive leveraging Amex Data
- Perform analysis on key customers (- premium servicing- ) spend leveraging Amex Data to help maximize spend visibility, identify savings opportunities and recommend solutions to improve payment processes and help demonstrate the value of American Express data
- Provide analytical support to consulting engagements on Benchmarking, Preferred Supplier Programs, T & E / B2B and Purchasing Process, Policy Analysis and Performance Measurement
Key Responsibilities :
a. New Product development and Research
- Constantly monitor industry trends and ensure development of products to keep them relevant to client needs and today's era
- Research competition and best in class industry solutions to constantly increase domain knowledge on oneself and team
- Look for opportunities to develop new products to solve client needs in a more effective manner
- Drive in-depth analysis for deep client engagement to drive value for client and help retain and further grow client for American Express
b. Project Management / Process Champion :
- Manage multiple products as a project manager, constantly looking to enhance the product basis research or client feedback
- Perform Feasibility analysis on developmental needs to evaluate value to client and American Express
- Should own the communication with stakeholders to gather requirements, development agenda and launch of products to clients
- Create the timelines and launch dates of development agenda you own
Qualifications :
- Minimum bachelor degree from reputed institute.
Experience : 2- 5 years in analytics domain
Mandatory Technical Skills - SAS, SQL, Excel, Powerpoint, Machine learning techniques - logistic, decision tree, clustering
- Added Advantage - Python, Advanced machine learning techniques such as gradient boosting, random forest, neural networks
- Good Communication skills
- Project Management skills
Job type- Permanent
Industry Type - Operations
The Apply Button will redirect you to website. Please apply there as well.
#NOLI
Add a note
Something suspicious?
Report this job posting.