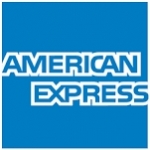 American Express - Manager - Customer Analytics - Credit Card Domain (4-8 yrs)
Job Description
Why American Express?
There's a difference between having a job and making a difference.
American Express has been making a difference in people's lives for over 160 years backing them in moments big and small, granting access, tools, and resources to take on their biggest challenges and reap the greatest rewards.
We- ve also made a difference in the lives of our people, providing a culture of learning and collaboration, and helping them with what they need to succeed and thrive. We have their backs as they grow their skills, conquer new challenges, or even take time to spend with their family or community. And when they- re ready to take on a new career path, we- re right there with them, giving them the guidance and momentum into the best future they envision.
Because we believe that the best way to back our customers is to back our people.
The powerful backing of American Express.
Don- t make a difference without it.
Don- t live life without it.
As a global leader in financial services, American Express has built its reputation on continual innovation and forward-thinking. And since were committed to becoming the world's most respected service brand, we continually strive to deliver the best possible service to our customers all around the world.
Global Commercial Payments (GCP) provides a range of card programs, lending solutions, and expense management tools to help companies around the world manage almost all the facets of their business spending - from travel and meetings to everyday office supplies and raw materials. These solutions deliver a number of benefits to our customers including increased visibility into their business spending, added control, improved efficiency and cost savings. GCP continues to be a fast-growing business. Accelerating growth momentum, increasing profitability, and powering up our value proposition are key objectives for GCP organization. The Global Product Development & Operational Excellence (GPD & OPS) organization, within GCP, is instrumental in ensuring the achievement of these objectives. The DS&I is part of the GPD & OPS organization. It is the analytical engine that powers profitable business growth through consultative and innovative solutions across GCP.
The listed job is an exciting opportunity for supporting the Global Product Development & Operational Excellence organization and be a part of Customer Analytics in DS&I. This role would be responsible for supporting the India GCP business. The role will lead the design, development, and implementation of advanced analytical insights for consumption by client-side administrators as well as C-suite decision-makers. The insights will be typically on the Travel & Entertainment and B2B spend of these clients. The candidate will be responsible to provide best-in-class analytics to facilitate well-informed and effective decision making. Beyond the primary role, this position requires the ability to drive strategic thought leadership on a wide range of business priorities, lead and coach colleagues on how to deliver impactful insights, identify and promote global consistency & synergies where necessary.
Key Responsibilities include:
- Ensuring a close collaboration & partnership with market sales and AD teams
- Delivering data-driven insights using statistical analytics techniques to stakeholders to uncover trends and underlying drivers of growth and profitability to inform business strategy
- Create customer clusters through sophisticated segmentation and deploy customized solutions/product recommendations. Modeling experience will be a key requisite.
- Closely collaborate with business partners to maximize the business value of solutions with the innovative platform and intelligence enhancements
- Driving ongoing process improvements to reduce cycle time, increase accuracy and improve transparency
- Partnering with numerous regional teams to drive innovation, best practices, and global synergies Strong business and financial acumen, with solid quantitative skills and creativity in developing insightful analytics. Credit card analytics experience preferred.
Requirements:
- Excellent communication, presentation, influencing and partnering skills
- Strong process management orientation with a proven ability to drive results across multiple projects simultaneously in a fast-paced and highly matrixed environment
- Ability to make complex prioritization trade-offs and tactical decisions using sound business judgment, analytical and reasoning skills
- Knowledge of the art analytics and Business Intelligence tools
- Strong relationship management and team orientation; ability to lead and influence others in a cross-functional environment
- Strategic thinker who can partner with key stakeholders to drive the direction of the business Proficiency in SAS/SQL, R, Python, Tableau
- 4 years of relevant work experience
Qualification
- Bachelors in a quantitative field (e.g., Bachelors in Engineering, Computer Science, Statistics, Econometrics, Mathematics, Operations Research), M.S or MBA.
- Excellent verbal and written communication skills
- Strong client management skills Language
Job type- Permanent
Industry Type - Operations
The Apply Button will redirect you to the website. Please apply there as well.
Add a note
Something suspicious?
Report this job posting.