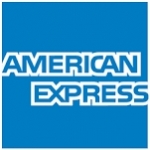 American Express - Manager - Credit & Fraud Risk Management Systems (5-6 yrs)
Job Description :
Why American Express?
There's a difference between having a job and making a difference.
American Express has been making a difference in people's lives for over 160 years, backing them in moments big and small, granting access, tools, and resources to take on their biggest challenges and reap the greatest rewards.
We've also made a difference in the lives of our people, providing a culture of learning and collaboration, and helping them with what they need to succeed and thrive. We have their backs as they grow their skills, conquer new challenges, or even take time to spend with their family or community. And when they- re ready to take on a new career path, we're right there with them, giving them the guidance and momentum into the best future they envision.
Because we believe that the best way to back our customers is to back our people.
The powerful backing of American Express. Don't make a difference without it. Don't live life without it.
Function Description :
Credit and Fraud Risk Capability team is a new tech startup within the Credit and Fraud Risk Management organization at American Express - created with the mission of building the next generation of FI instruments, Credit and Fraud Risk management systems, designed for long-term adaptability to keep pace with emerging technologies and a dynamic competitive landscape.
The incumbent will lead the end to end transformation FI instruments(CECL & IFRS9) on Big Data Platform, and play a central role in managing the requirements of Finance and Controllership teams in terms of understanding the requirement, design the capability and creating the central algorithm which will work for across portfolios (USCS, ICS & GCP) for CECL and IFRS (FI instruments). Additionally this manager position will be responsible for envisioning and design of forecasting sensitivity tool for CECL spanning across all markets and all portfolios(CPS,OPEN & GCP).
Responsibilities :
- Collaborate with cross-functional partners across Decision Sciences and financial controlship team to design innovative solutions, capture requirements and drive a common future vision.
- Work in close partnership with Risk tech to deploy/migrate regulatory model capabilities
- Define and manage Data quality control measures for CECL/IFRS9 model packages.
- Co-ordinate with cross functional business groups in driving Regulatory capabilities development and maintenance
- Incorporating feature requests into FI instruments product roadmap, Grooming and prioritizing backlog and developing user stories and defining acceptance criteria.
- Follow progress of work and address production issues during sprints and analyze preferences and requests of end users.
Qualifications :
- Minimum 5 years of experience with proven ability to lead
- Deep expertise in consumer risk management encompassing knowledge of data, processes and systems
- Ability to build strong relationships, operate effectively within large cross-functional teams, and influence business partners to drive change
- Ability to communicate and interact effectively with internal and external senior leaders
- Demonstrated ability to think outside the box and design industry leading solutions
- Minimum of Master's degree in mathematics, engineering, computer science or another related field of study
- Familiarity with Big Data, APIs, and Agile development
This role may be subject to additional background verification checks.
Add a note
Something suspicious?
Report this job posting.