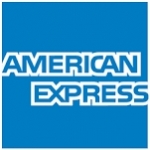 American Express - Manager - Commercial Rating & Underwriting (5-8 yrs)
Job Description :
Why American Express?
There's a difference between having a job and making a difference.
American Express has been making a difference in people's lives for over 160 years, backing them in moments big and small, granting access, tools, and resources to take on their biggest challenges and reap the greatest rewards.
We- ve also made a difference in the lives of our people, providing a culture of learning and collaboration, and helping them with what they need to succeed and thrive. We have their backs as they grow their skills, conquer new challenges, or even take time to spend with their family or community. And when they- re ready to take on a new career path, we- re right there with them, giving them the guidance and momentum into the best future they envision.
Because we believe that the best way to back our customers is to back our people.
The powerful backing of American Express. Don- t make a difference without it. Don- t live life without it.
Function description :
Central Rating and Underwriting (CRU) sits within the Risk and Information Management division and forms the institutional credit risk management function within American Express. The CRU team plays the critical role of assessing and managing the risk of institutional exposures across all business units within American Express, and in all regions globally. Credit exposures are primarily generated through corporate and small business card programs, via merchant service relationships where non- delivery risk exists, and among the securities portfolio held for firm- wide liquidity.
CRU JAPA is led from Singapore covering JAPA (Japan, Asia Pacific and Australia), with direct reporting line into Global Head of CRU in Salt Lake City, USA. In addition to determining the internal credit rating which drives the probability of default of each exposure, CRU also calculates the loss given default of these obligors while underwriting card programs. As a bank holding company, American Express must comply with the highest global banking standards set by Basel and implemented by the bank's primarily regulatory, the Federal Reserve.
Job Responsibilities :
Managers in CRU are responsible for rating and underwriting credit exposures in their assigned region, industry, and business line. Fundamental analysis incorporates a thorough review of business, financial, industry and country risk coupled with support from internal and external rating model outputs. Assessment includes understanding of the need for credit extension, profitability of the relationship and program structures. CRU managers interact with various constituents across the firm including front office sales, business unit risk partners, and credit administration to perform their critical role.
Desired Skills :
- Expertise as a credit and underwriting decision maker, dealing with commercial exposures ranging from SME or middle- market to large, multinational institutions
- Experience in determining appropriate credit capacity, structuring of facilities, and risk mitigation techniques
- Thorough understanding of fundamental financial analysis including the ability to review corporate financial statements to determine the ability of the obligor to honor its credit obligations
- Comfort with Indian accounting standards and forecasting
- Familiarity with quantitative credit models (such as Moody's RiskCalc)
- Knowledge of analyzing the outputs from credit models, and identifying any rationale for any deviation found
- Knowledge of public agency ratings, and supporting analysis
- Ability to understand current macroeconomic trends, and making respective sound recommendations to improve the PD estimation based on the business cycle
- Experience preparing company- specific and industry- wide credit memorandums
- Strong knowledge of commercial underwriting in local banks is a must. Individual with approval authority is preferred.
- Excellent judgment in making sound rating and underwriting decisions to maximize profitability and mitigate risk.
- Familiarity with Basel regulations is required, and an understanding of Reserve Bank of India banking regulations is an advantage.
This role may be subject to additional background verification checks.
Qualifications :
- More than 5 years- experience in rating and / or underwriting at a leading financial institution.
- Bachelor's degree from a top tier university and a degree in finance, accounting, economics, or statistics
- Graduate degree with a finance or business emphasis, or Chartered Financial Analyst (CFA) designation, is a plus.
The Apply Button will redirect you to website. Please apply there as well.
#NOLI
Add a note
Something suspicious?
Report this job posting.