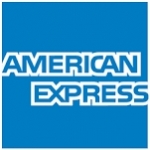 American Express - Manager - Analytics - Risk Management Domain (7-9 yrs)
This is a Band 35 role:
Why American Express?
There's a difference between having a job and making a difference.
American Express has been making a difference in people's lives for over 160 years, backing them in moments big and small, granting access, tools, and resources to take on their biggest challenges and reap the greatest rewards.
We- ve also made a difference in the lives of our people, providing a culture of learning and collaboration, and helping them with what they need to succeed and thrive. We have their backs as they grow their skills, conquer new challenges, or even take time to spend with their family or community. And when they- re ready to take on a new career path, we're right there with them, giving them the guidance and momentum into the best future they envision.
Because we believe that the best way to back our customers is to back our people.
The powerful backing of American Express.
Don't make a difference without it.
Don't live life without it.
Job Description:
- The Reporting & Analytics Delivery Leader would support Global Network Services organization within GMNS (Global Merchant & Network Services) business of American Express.
- This role will be part of the SABE (Sales & Business Enablement) organization within GBS (Global Business Services) unit in American Express. SABE supports Sales, Marketing & Capabilities teams within multiple organizations in American Express.
- The position is based out of Gurgaon supporting Performance reporting for Global Network Services (GNS) business. This role will report to the Performance reporting Director in SABE and work closely with GNS business partners.
- This is an exciting opportunity to streamline and deliver significant impact in the GNS Reporting process. This position will lead a team of 3-5 analysts and set up of best in class process, reporting and insights for GNS.
- The role requires having a strategic and analytical mindset, problem-solving skills, strong execution skills, and ability to learn and deploy best of breed reporting, process and analytical solutions in a matrix environment.
Key Responsibilities include
- Setup and scale GNS Reporting team in SABE, hire right skilled resources and high performing team
- Create a best-in-class process framework to eliminate redundancies and improve effectiveness
- Demonstrated ability to develop and deploy reporting and analytical solutions, deliver actionable insights
- Ability to connect the dots and syndicate across multiple stakeholders, work collaboratively to ensure alignment and prioritization of goals
- Be a thought-leader and demonstrate an innovative mindset. Proactively drive and influence the decision-making processes by delivering key insights and outcomes
- Be strong in managing the requirements gathering, planning and execution of the process improvement project.
- Business process knowledge/capabilities: able to develop and refine business processes to effectively manage stakeholder requests and deliverables
- People leadership - Manage a team of 3-5 analysts, drive culture of performance and continuous improvement
- Be nimble with time sensitivity as the key skill to deliver on high priority business commitment.
- Provide functional guidance and support to members in the team. Ensure team is well equipped to deliver on the mandate
- Set up and own strong governance and engagement across stakeholders - GNS and Internal leadership teams
- Lead projects to streamline the process and leverage wider SABE capabilities to drive improvements.
Qualifications :
Experience and Skills :
- 7-9 years of relevant work experience in Reporting, Analytics and business insights, process improvement domains
- Hands on experience in SAS and SQL and visualization tools like tableau.
- Extensive experience of developing, implementing reporting and analytical solutions
- Ability to leverage Big data tools - Python, Hive and others as needed
- A strong sense of responsibility and ability to operate with composure and reliability in a time sensitive environment
- A season's people leader with an ability to handle a team of 3-5, proven ability to hire, guide and mentor team
- Excellent verbal and written communication and project management skills with an ability to formulate and communicate strategies in a clear and compelling way
- Masters or Ph.D. degree in Business, Statistics, Economics, Engineering or related fields
Job type- Permanent
Industry Type - Operations
The Apply Button will redirect you to the website. Please apply there as well.
#NOLI
Add a note
Something suspicious?
Report this job posting.