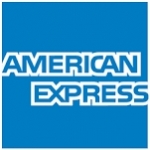 American Express - Manager - Accertify Decision Science Team (3-8 yrs)
Why American Express?
There's a difference between having a job and making a difference. American Express has been making a difference in people's lives for over 160 years, backing them in moments big and small, granting access, tools, and resources to take on their biggest challenges and reap the greatest rewards.
We- ve also made a difference in the lives of our people, providing a culture of learning and collaboration, and helping them with what they need to succeed and thrive. We have their backs as they grow their skills, conquer new challenges, or even take time to spend with their family or community. And when they- re ready to take on a new career path, we- re right there with them, giving them the guidance and momentum into the best future they envision.
Because we believe that the best way to back our customers is to back our people.
The powerful backing of American Express.
Don- t make a difference without it.
Don- t live life without it.
Function Description:
- The CFR team helps drive profitable business growth by reducing the risk of fraud and maintaining our customers confidence in the security of our products. It utilizes an array of tools and ever-evolving technology to detect and combat fraud, minimize the disruption of good spending and provide a world-class customer experience.

- The team leads efforts that leverage data and digital advancements to improve service and risk management as well as enable commerce and drive innovation. CFR is responsible for developing and monitoring statistical models for predicting individual and commercial' behaviors such as credit risk, fraud risk, spending and revolve.
- These models are used for key business decisions made across the customer life cycle to manage risk and accelerate profitable business growth. Underpinning our growth as a company are the tools and capabilities that ensure we prudently take and manage risk in a viable way
Purpose of the Role:
- As part of the Accertify Decision Sciences team in CFR, the incumbent will be primarily responsible for leading a team of decision scientists in developing new and enhancing existing Decision Science Solutions and Data Products for Accertify by leveraging best-in-class modeling techniques and available data.
Responsibilities:
- Develop and Nurture a high performing team of decision scientists to:
- Build new and enhance existing Fraud Prevention Models by leveraging best-in-class analytical techniques and data across Clients (Online Merchants)
- Apply machine learning techniques to create Data Products
- Mine client data to improve model's risk discrimination or improve economics over and above existing framework
- Partner with Accertify colleagues to implement models & develop Capabilities that will help in more optimal decision and drive revenue
Critical Factors to Success:
Business Outcomes:
- Drive Revenue growth and profitability through advanced analytical techniques; Innovation in use of Modeling Techniques and Variable creation.
Leadership Outcomes:
- Put enterprise thinking first - connect the role's agenda to enterprise priorities and balance the needs of customers, partners, colleagues
- Lead with an external perspective - challenge status quo and bring continuous innovation to our existing offerings while keeping a keen eye on industry/competition; Build the Best Team - nurture and enhance team's ML/AI skills, data expertise and Consulting skills; Demonstrate Learning Agility - make decisions quickly with highest level of integrity
Qualifications
Past Experience:
- 3+ years with relevant experience in Analytical/Modeling Skills
Preferred: Experience in R/Python programming and/or Statistical Modeling
Academic Background:
- Post Graduate in Statistics/Mathematics/Economics/ Engineering/Management
Functional Skills/Capabilities:
- Data Science/Machine Learning/Artificial Intelligence: Gradient Boosting Machines, Deep Learning, Unsupervised
- Techniques, Decision Trees, Nearest Neighbor
Technical Skills/Capabilities:
Analytics & Insights: Advanced Statistical Techniques; Data Correlation; GINI, Concordance, Precision, Recall; Deck Mechanics
Knowledge of Platforms:
- R, Python, SAS, SQL; Advanced Excel and Powerpoint
Behavioral Skills/Capabilities:
Set the Agenda - Define What Winning Looks Like, Put Enterprise thinking first and lead with an external perspective

Bring Others with You - Build the best team, Seek and Provide Coaching & Feedback and Make Collaboration Essential
Do It the Right Way - Communicate Frequently, Candidly and Clearly, Make Decisions Quickly & Effectively, Great
Leadership Demands Courage
Drives Results - Attention to detail and high quality execution and Manage multiple projects concurrently in an environment of tight deadlines
The Apply Button will redirect you to website. Please apply there as well.
#NOLI
Add a note
Something suspicious?
Report this job posting.