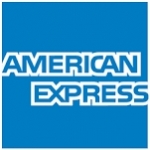 American Express - Engineering Director - Global Supplier Management Technology Team (8-15 yrs)
- American Express is embarking on an exciting transformation driven by an energetic new team of high-performers. This is a great opportunity to join the Global Service Group Technology (GSGT) team where we partner with the Global Supply Management (GSM) team to allow Source to Payment business processes and make recommendations to business functions leadership and business colleagues.
In this challenging position you will be responsible for the engineering excellence and execution effectiveness, leading a team of developing and implementing technology solutions in support of the American Express GSM group.
- The successful candidate will be a versatile, business savvy techy leader with deep software engineering hands on experience who will collaborate with business stakeholders, product teams and cross functional technology groups to drive continuous delivery of product features and functionality in a highly mature agile environment. Key objectives for the role includes leading and building platforms and capabilities that provide superior service to internal GSM customers. Be a part of our team as we transform our internal servicing capabilities across American Express.
- Our Engineering Directors lead engineering teams, improvement in processes and service quality while cultivating an environment of continuous improvement. So if leading a product team in a fast paced, agile environment is second nature to you, there's no better place to build a career.
Deliver Outcomes and transform your career.
Role Overview:
This role is for Global Supplier Management Technology Team for Sourcing to Payment Management platforms, and will be required to provide strong thought leadership and engineering direction for a highly technical software product delivery team of employee engineers and a flexible number of contractors located primarily in Gurgaon office.
Responsibilities include:
- Technical ownership for several applications and platforms within the Global Supplier Management portfolio
- Technical ownership for Robotics, Chat bot, Mainframe and other platforms within the Global Supplier Management portfolio
- Development and maintenance of several critical applications, service integrations, and capabilities supporting the portfolio platform
- Working across American Express Technology organizations and Capabilities teams to identify, develop, and integrate the services, frameworks, and tools
- Partnering with technical leaders across a broader American Express Technology ecosystem to design platform architecture and drive continuous improvements of new frameworks/pattern
- Supporting and transforming the portfolio into an Agile/Lean, SAFe enabled as required product-centric organization
- Direct end-to-end responsibility for product delivery, budget, resource capacity, availability and performance targets
- Cultivating an environment of continuous engineering improvement through mentoring, feedback, and metrics
- Recruiting skilled engineering talent with business and industry experience,
- Identifying and implementing strategies to attract and maintain a highly skilled and engaged workforce.
- Leading software development teams and acting as an escalation point to remove impediments
- Engaging in solution design and ensuring alignment of strategy, architecture, tools/methods with software engineers and architects to execute product roadmaps
- Executing product roadmaps and prioritizing, planning and executing the development schedule for major product releases
- Manage relationship with key business stakeholders within the region and serve as the single point of contact for technology in the region
- Are you up for the challenge?
The candidate must be highly technical and hands-on with proven experience delivering on platforms capabilities or similar technology stack.
- Requires technical and business knowledge in multiple disciplines specifically Sourcing, Contract Management, Procurement and Payment business processes, and technology stack relevant Oracle, Millennium, Blue Prism, Chat bots Frameworks, Data Analytics and Visualizations, .NET, J2EE, XML, Web Services, etc.
- Possesses demonstrable expertise in building solution in Robotics, Oracle, Machine Learning platform.
- Proven ability to lead Product teams in Agile/Scrum-based product driven development including experience transforming a team and adopting SAFe/Agile/Lean principles
- 8+ years of experience managing software engineering teams designing and building software products in a fast paced, complex and dynamic product development environment
- Experience directly leading a technical team of engineers - Hands-on experience of current technology standards/trends coupled with desire to continually expand personal knowledge/skills
- Innovative problem solver with the ability to generate and implement a strategy - Experience re-platforming existing applications, including; infrastructure, architecture and frameworks
- Experience implementing and utilizing continuous integration, orchestration, and delivery tool chains, including test automation frameworks
- Ability to establish and maintain relationships with other business and technology leaders - Strong written and verbal communication skills coupled with the ability to tailor communication to all levels of an organization
- Demonstrated ability to debate ideas/strategy, comfortable managing constructive conflict, and not afraid to challenge the status quo
- Demonstrated ability to lead in a matrixed organization through a combination of influence, partnership, and authority
- Ability to hire, motivate, and grow a high performing team of subject matter experts delivering on strategic objectives while continuously evolving and improving At the core of Delivery
Must be able to demonstrate the following technical, functional, leadership and business core competencies, including:
- Agile Practices
- Software Configuration
- Automation
- Programming/Software Development
- Enterprise Architecture
- Adaptive Communication
- Analytical Thinking
Industry Type - Digital Commerce
The Apply Button will redirect you to website. Please apply there as well.
#NOLI
Add a note
Something suspicious?
Report this job posting.