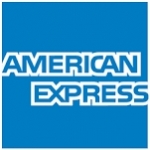 American Express - Engineering Director - Enterprise Applications (14-19 yrs)
Job Description :
With the importance of - servicing communications- to our customers growing each year, we are on a path to uplift our capabilities and bring together our teams under a single Scaled Agile model, support the Digital First strategy, improve our cost efficiency and ensure better self-service for all our consumers. With over 1.9B servicing communications sent out annually, continuing to invest in innovation, modernization and cutting edge technologies is critically important, especially as we move through our platform and product journey.
We are looking for an Engineering Director to deliver world-class software solutions supporting our platform vision. This includes delivery of product engineering teams, fostering engineering culture, innovation using new technologies, designing and building new ways to enhance and expose our capabilities via API- s and web services, cultivating continual improvement in processes service quality, and strategic planning.
Responsibilities :
- Leading an Agile Release Train following SAFe 4.5 principles
- Foster innovation and experimentation, delivering software solutions that meet or exceed customer and stakeholder expectations, often helping shape business requirements in a manner that optimally leverages technology teams
- Supply technical leadership and apply best practices to further leading edge technology solutions
- Ensure product releases are high quality, deliver excellent user experiences, perform seamlessly at scale, and comply with regulatory requirements
- Liaise effectively with the product teams and establish highly collaborative, productive, partnerships with stakeholders
- Develop culture enabling high employee engagement and cohesive, collaborative teams across domains and locations
- Collaborate with a wide variety to stakeholders within business and technology teams to drive change required to execute product roadmaps
- Coach, guide and promote creation of high quality, clearly documented, and compliant deliverables across engineering teams
- Enable integrated teams to deliver technology solutions in support of key product initiatives by working closely with product managers, technical project managers, architects, engineers, and quality assurance
- Lead a team in an environment which includes modern web frameworks, continuous integration/continuous delivery tool chains, and the full software development lifecycle
- Keep up with the latest industry research and emerging technologies to ensure we are appropriately leveraging new techniques and capabilities
- Cultivate an environment of continuous engineering improvement through mentoring, feedback, and metrics
Recruit and cultivate top talent by driving technical and leadership development
Qualifications :
Required Skills :
- A Computer Science / Information Systems degree, or equivalent with 14+ years of work experience
- Extensive hands-on experience building and managing the development of complex, large scale enterprise applications and products that require a deep understanding of application logic and dependencies
- Proven experience attracting, hiring, retaining and leading top engineering talent
- Experience with Scrum, Kanban, or another Agile application development methodology. Knowledge of SAFe 4.5 will be preferred.
- Development experience in multiple languages including Java/J2ee, RESTful API- s, event-driven programming paradigm, application & data security, along with strong knowledge on databases including modern NoSQL DBs like Couchbase, Mongo, Redis, Cassandra, etc.
- Experience on messaging systems like Solace, Kafka, REST, SOAP, JMS, etc.
- Technical skills in Node.JS server side JavaScript, Scala or with web application development frameworks and tools like React & Express
- Development experience on Microservices, Containers (Docker), Machine Learning, Big Data technologies, such as Spark, Hadoop, Cornerstone will be highly preferred
- Experience with OCR technology to build next gen OCR engines and libraries that work across various applications and devices, will be nice to have.
- Strong foothold on DevOps tools like Splunk, Dynatrace, AppDynamics, etc.
- Experience on Customer Communication Management (CCM) software like Thunderhead will be a HUGE plus!
- Must have a thorough understanding of scalable, secure and robust n-tier architectures for achieving end-to end performance, scalability, availability, reliability, usability, configurability, integration and security
- Excellent verbal and written communications skills required, with ability to create and deliver effective presentations to Senior Leadership across the organization
- Demonstrated ability to problem-solve in the Technology space and the ability to influence and optimize input from key stakeholders in the standard setting process
- Proven ability to participate in, and contribute simultaneously to, multiple work streams including planning, logistics, communication, and follow up across a diverse and virtual team
- Strong relationship building skills and proven ability to influence and drive delivery across a geographical distributed organization with the demonstrated ability to debate ideas/strategy, be comfortable managing constructive conflict, and not being afraid to challenge the status quo
- Strong focus on customers and clients with a proven history of exceeding customers- expectations
Job type- Permanent
Industry Type - Digital Commerce
The Apply Button will redirect you to website. Please apply there as well.
#NOLI
Add a note
Something suspicious?
Report this job posting.