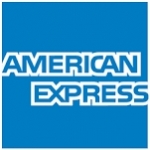 American Express - Engineering Director - Digital Domain (10-15 yrs)
Engineering Director - Digital Experience
- At American Express we place an enormous emphasis on users and usability. We sit at the intersection of commerce and experiences and are unique in our business model where we are one of only a few companies in the world that own a user's end to end commerce experience.
With our mix of assets like rewards, benefits, members only perks, we are re-imagining how commerce and experiences converge in a more modern, digital and connected world. As we change the way merchants and their consumers interact with each other, we are looking for unbelievably talented leaders to define and execute against a very ambitious vision.
- You- ll work among high performing engineering, design and product teams. Amongst some of the traits we are looking for, deep technical knowledge, set technical goals, contribute to product strategy, stubbornness against settling, bold decision making, drive architecture decisions, and design internet-scale solutions.
Does the above sound like you?
Creative problem-solving
- We enjoy working on hard problems together because the hardest challenges are often the most rewarding. Shape the world you want
- Help improve small businesses, corporations, consumers to interact in a friction free manner where zero step commerce is default.
- Welcoming for everyone
- We want to create a workplace and product set that is inclusive and reflects the diversity of the cities and countries we serve.
In this role you will:
- As a Director of Engineer for the American Express CMS and Experiences you will be responsible for the vision and execution of the content management platform strategy.
- Know what it takes to launch products regularly.
- Have the ability to define, collect and report on metrics that are clear and concise and able to articulate the impact of decisions.
- Drive technical projects with a range of engineering teams to build, design, implement and maintain some of the most diverse scalable
platform constructs.
- Set goals, strategies, budgets, and oversee deployment of large-scale projects across multiple sites.
- Defining and executing the go-to-market plan, working to ensure that marketing and sales have what they need to be successful.
- Influence and establish best engineering practices through solid design decisions, processes and tools.
- Hands on with code and infrastructure.
- Provide leadership for Developer Infrastructure inside American Express and manage collaboration with cross-functional Engineering teams to streamline and improve adoption of American Express' internal platform.
- Your performance is measured by the impact of the products you launch and by your ability to lead and inspire a high-performing cross- functional team that includes Product, Engineering, Design, Data, Finance, Business Development, and Operations.
Qualifications :
Here is what we are looking for:

- 10+ years of experience as a Hands-On technical leader working across a mix of consumer, enterprise, and internal tools.
- Technical fluency - an ability to clearly describe tradeoffs with users and engineers about certain decisions.
- Highly organized - you are great at research and documenting your learnings

- A history of leveraging both automation and operations teams to scale execution.
- Loves dealing with fast pace, changing needs, and limited resources.
- The ability to set a high bar for your team and empower them to achieve great results
- A - driver- personality - constantly pushing toward clarity and delivery while balancing the need for great collaboration.
- Large systems software design and development experience, including experience in Unix/Linux.
- A computer science undergraduate degree or equivalent, preferably including hands-on software engineering experience.
- Technical understanding must go from the highest abstractions down to the metal.
- Solid understanding of Java, JavaScript, HTML, CSS.
- Solid understanding of networking and systems engineering.
- Solid understanding on Security and Identity Engineering.
- Solid foundation in design, data structures and algorithms, and strong analytical and debugging skills with customer-facing products experience.
- Good understanding of private and public cloud design considerations and limitations in the areas of virtualization, global infrastructure,
distributed systems, load balancing, networking, massive data storage.
- Strong organization and prioritization skills along with outstanding written and verbal communication skills.
- Excellent written and verbal communication skills.
Job type- Permanent
Industry Type - Digital Commerce
The Apply Button will redirect you to website. Please apply there as well.
#NOLI
Add a note
Something suspicious?
Report this job posting.