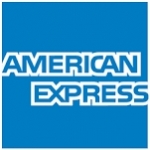 American Express - Director - Testing/Remediation & Access Management (7-10 yrs)
Job Description
Responsibilities:
- This position is responsible for leading and motivating a multi-site team of business system analysts accountable for the planning and execution of user acceptance testing, remediation, access management, software implementation support and post-implementation validation for major business initiatives. Responsibilities include ensuring seamless delivery of access for Global Servicing Network/AXP with focus on improving our internal/external customers access and remediation experience and drive integration of systems to the enterprise platform.
- Additionally, ensure regulatorily and end-user requirements are met.
- Also, provide oversight to our automation strategy and ensure initiatives are well planned and monitored throughout their life cycles whereby the end-user experience is defect free.
- In addition, this individual will drive test collapse, automation and ensure that Solution Delivery Lifecycle standards are followed and that compliance, audit and legal requirements are adhered to for all initiatives.
- This position is also responsible for ensuring a cohesive relationship with various internal and external business and technical partners and will work with multiple external out-taskers to support the implementation of the organization's global strategies and process optimization goals, including driving automation utilization, a proactive assessment of quality and a balanced risk-based testing approach.
- A passion for the customer experiences, along with an ability to infuse that passion and drive flawless delivery across a global network is a must for this position.
Qualifications:
- 7+ Years leadership experience in Quality Assurance, Information Security or end-user support.
- Proficiency in MIS, software development methodologies, including Agile, is preferable
- Experience in automation of testing, remediation, information security & applicable technologies
- Proven people leader with strong people skills, prior experience in leading a large team, ability to coach, develop and provide feedback to staff members
- Proven relationship management, communication skills and an ability to influence all levels within the organization
- Prior experience in vendor management and ability to proactively handle customer escalations, drive resolution and focus on Customer First
- Proven ability to work with external partners to transition and consolidate work activities across multiple locations worldwide.
- Demonstrated ability to drive innovation and change through new capabilities and ability to motivate team members and partners.
- Strong project management and presentation skills with the ability to coordinate multiple priorities at once and an ability to work in a dynamic, time-critical environment.
- Excellent verbal and written communication skills, strong problem solving and analytical skills and understanding of financial reporting.
- Ability to assess and balance goals (including financial goals) with project needs and end-user demands.
- In-depth knowledge of American Express systems, processes and products, and Global Servicing Network operations.
Educational requirement:
- Graduate or Post-Graduate Degree
- Project management experience
- Degree in Software development is preferable
Preferred Additional:
- Master's degree
- Product Owner, Agile or Testing Certification
The Apply Button will redirect you to website. Please apply there as well.
#NOLI
Add a note
Something suspicious?
Report this job posting.