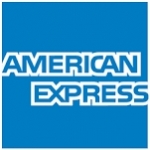 American Express - Director - Customer Marketing (12-16 yrs)
Job Description :
This position will play a critical role in developing and executing the engagement strategy for Consumer business for India market. The position will deliver on several initiatives which are imperative for the market's overall performance. Areas of responsibility include early and ongoing engagement, activation metrics, billings growth, controlling attrition & net promoter scores (NPS). The position also leads the account development team managing Top customers and is responsible for cross-sell, upgrade and other growth targets.
Key Deliverables include :
Portfolio Engagement :
- Defining the end to end portfolio engagement strategy
- Drive results and deliver against aggressive billings growth and internal acquisition targets through the effective development and implementation of the customer marketing strategy.
- Analyze Card member spend and transaction trends by partnering closely with analytics teams and leveraging them to enhance AXP engagement efforts.
- Use customer insights, marketplace trends, competitive knowledge and portfolio metrics to strategically identify and lead the development and execution of new marketing capabilities and platform initiatives. Closely collaborate with internal and external partners for the role out of new capabilities.
- Partnering closely with Sales and Product teams to achieve engagement targets (Activation rates /Billings/ROCs) for CMs
- Develop and deliver an end to end retention strategy for the market to ensure best in class attrition rates across the portfolio, including top customer, high value, and spend attrition rates. Develop forecasts for attrition at a product and overall level, and ensure a focus on spend attrition and profitable attrition saves. Partner closely with World Service (Save a Card Unit) and Sales to deliver on early attrition, spend attrition, overall attrition, and high value/Top Customer attrition targets
- Partnership with operations and servicing teams to drive process excellence initiatives and enhanced customer experience to transform market Net Promoter Scores (NPS - recommenders of American Express products). Leverage insights of key contributing factors to NPS to develop strategies and activities which increase promoters and reduce detractors
Account Development :
- Managing a team of account development managers to deliver on cross sell and upgrade targets for the market
- Design and execute the strategy for engagement and growth of the portfolio of our top customers via a team of portfolio managers.
Qualifications :
- At least 12 years of experience in Marketing/Sales, with 5 years in product/ portfolio management in financial services
- Demonstrated success in marketing and marketing strategy roles.
- Superior analytical skills required; demonstrated ability to synthesize complex data into winning strategies and executable plans. Comfort with ambiguity and blue sky thinking.
- Proven ability to influence and negotiate with external and Internal partners
- Strong communication and presentation skills
- Proven leadership and team management skills.
- Experience managing multiple partner relationships; accomplished relationship/partner management skills especially key relationships
- Proven results and thought leadership to drive optimal results and maximize business opportunities
- Knowledge of the Banking/Insurance industry (market trends, economics, regulatory environment)
The Apply Button will redirect you to website. Please apply there as well.
#NOLI
Add a note
Something suspicious?
Report this job posting.