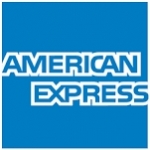 American Express - Business Analyst - Model Risk Management Group (4-10 yrs)
- American Express is a global services company and the world's largest card issuer. Our direct relationships with many millions of consumers, businesses and merchants worldwide - combined with our leading edge marketing, information management and rewards capabilities - enable us to offer an array of valuable services that enrich lives, build business success, encourage financial responsibility and create communities of people with common interests.
- American Express for 11th consecutive year has been voted among India's top 10 workplaces by the Great Place to Work institute. In recognition of our consistent performance, we were nominated to the Great Place to Work - Hall of Fame
- At American Express, we serve customers, not transactions. We- re widely known for providing superior customer service and have been recognized for a number of achievements including being ranked highest in customer satisfaction within the credit card industry by J.D. Power for seven consecutive years.
A career at American Express is rich in experience and offers opportunities to build lasting relationships with our customers.
Come join us and realize your potential.
Job Description:
- The Model Risk Management Group (MRMG) team within the Global Risk, Banking and Compliance (GRBC) organization provides independent oversight of all AXP's risk and marketing models in order to elevate model excellence, strengthen long term shareholder value and satisfy regulatory institutions.
- The successful candidate will be responsible for the review and model risk oversight of AXP's consumer and commercial business models.
- It is a highly quantitative role that requires in-depth knowledge of applied econometrics and statistics.
- The candidate should have a good understanding of fundamentals of modeling and be able to articulate reasoning behind each finding with accuracy and comprehensiveness.
- The position provides many hands-on learning opportunities for a diverse array of modeling topics which leverages best-in-class machine learning algorithms. It will be a very rewarding experience for those who want to develop their career and expertise in modeling.
Job Requirements:
- Independently assess the robustness and conceptual soundness of machine learning based credit risk, fraud and marketing models
- Effectively challenge the machine learning techniques and theory & approach used to develop the next generation business models
- Collaborate with business partners to understand decisions/strategies influenced by a model and corresponding risk associated with it
- Review and effectively challenge statistical techniques and financial frameworks used for model development
- Review model inputs for appropriateness and data integrity
- Review model documentation
- Write formal model validation assessments and share with the various stakeholders
- Track validation findings and review/monitor the resolution of the findings
- Conduct periodic model performance reviews
- Oversee model inventory and classification of models into importance tiers
- Maintain and continuously improve the validation methodology for consumer and commercial credit and fraud decisions
- Oversee model implementation
Qualification
1)Technical Skills:
- A solid understanding of econometric concepts, machine learning techniques such as boosting or random forest decision trees and statistical approaches such as OLS estimator, non-paramteric techniques, maximum likelihood esitmation, autoregressive processes and stationarity
- SAS programming, SQL and Excel.
- Exposure to machine learning compatible languages - Python/R preferred - (Advanced) degree in statistics, decision science, economics, or closely related field, or equivalent experience (preferred)
2)Analytical Skills:
- Excellent reasoning ability to identify and evaluate key issues in complex modeling contexts and genuine interest therein
- Ability to conceptualize complex, abstract ideas into solid, tangible representations through reasoning, mathematics and statistics
- Proven ability to learn skills and knowledge on demand in a compressed timeline
- Ability to research independently with a strong sense of discipline and responsibility
- Knowledge of internal business practice in finance, credit and fraud risk a plus
3) Communication and Project Management Skills
- Ability to write professional grade technical reports and presentations with commitment to quality and accuracy
- Ability to engage in global projects with a keen sense of meeting deadlines for key milestones
- Ability to build trust with partners including modeling teams and business units
Job type- Permanent
Industry Type - Operations
The Apply Button will redirect you to website. Please apply there as well.
Add a note
Something suspicious?
Report this job posting.