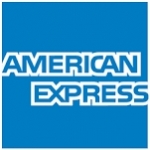 American Express - Business Analyst - Merchant Data Science (4-9 yrs)
Job Description
Why American Express?
There's a difference between having a job and making a difference.
American Express has been making a difference in people's lives for over 160 years, backing them in moments big and small, granting access, tools, and resources to take on their biggest challenges and reap the greatest rewards.
We've also made a difference in the lives of our people, providing a culture of learning and collaboration, and helping them with what they need to succeed and thrive. We have their backs as they grow their skills, conquer new challenges, or even take time to spend with their family or community. And when they re ready to take on a new career path, we're right there with them, giving them the guidance and momentum into the best future they envision.
Because we believe that the best way to back our customers is to back our people.
The powerful backing of American Express.
Don't make a difference without it.
Don't live life without it.
This position will be part of a fast-paced & innovative team within Enterprise Digital and Analytics (EDA). This role is an integral part of EDA and supports merchant data attributes enhancements and help to build foundational data capabilities to be used across the enterprise by developing new algorithms leveraging machine learning techniques. The team applies rigorous, solution-oriented analysis and machine learning techniques to help Business Units serve the customer better by enabling more effective marketing, reducing disputes and help GMS (Global Merchant Services) identify merchant parity gap.
Responsibilites:
- Bolster the impact of the advanced algorithm and big data capabilities across the EDA organization (e.g. Enrich GMS Data accuracy leveraging advanced algorithms to drive Amex economics in areas such as industry bonusing, dispute reduction, and small merchant recommendations)
- Lead new initiatives, prepare project plans and other supporting information and provide project status
- Understand different dabases, source systems and match datasets with text terms as key incorporating fuzzy logic.
- Extensive case review of customer database to idenify linkage gaps.
- Manage partner expectations including scope, schedule, changes, and problem resolution
Qualifications :
- Master's degree in Economics, Statistics, Mathematics or related quantitative fields from a top tier institute
Functional Skills/Capabilities:
- Strong analytical skills including the ability to think through all aspects of complex business requirements and generate possible courses of action
- Proficiency & experience in econometric, statistical and machine learning techniques to develop best in class predictive models
- Must possess excellent analytical, relationship management and strong personal presence
- Must be a self-starter with demonstrated ability to pro-actively and independently drive results
Technical Skills/Capabilities:
- Proficient in Python, hive, working knowledge of Hadoop architecture & analytical tools.
Behavioral Skills/Capabilities:
- Enterprise Leadership Behaviors
- Set The Agenda: Define What Winning Looks Like, Put Enterprise Thinking First, Lead with an External Perspective
- Bring Others With You: Build the Best Team, Seek & Provide Coaching Feedback, Make Collaboration Essential
- Do It The Right Way: Communicate Frequently, Candidly & Clearly, Make Decisions Quickly & Effectively, Live the Blue Box Values, Great Leadership Demands Courage
Job type- Permanent
Industry Type - Operations
The Apply Button will redirect you to a website. Please apply there as well.
#NOLI
Add a note
Something suspicious?
Report this job posting.