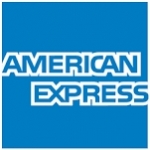 American Express - Business Analyst I - CA (3-5 yrs)
Why American Express?
There's a difference between having a job and making a difference.
American Express has been making a difference in people's lives for over 160 years backing them in moments big and small, granting access, tools, and resources to take on their biggest challenges and reap the greatest rewards.
We've also made a difference in the lives of our people, providing a culture of learning and collaboration, and helping them with what they need to succeed and thrive. We have their backs as they grow their skills, conquer new challenges, or even take time to spend with their family or community. And when they- re ready to take on a new career path, were right there with them, giving them the guidance and momentum into the best future they envision.
Because we believe that the best way to back our customers is to back our people.
The powerful backing of American Express.
Don't make a difference without it.
Don't live life without it.
The position is responsible for performing operational and regulatory focused audit tests for collection agencies used by American Express.
The objective of this role is to ensure the effectiveness of the collection agencies controls is reported to key stakeholders.
Principal Accountabilities:
- Participate as a key member of the Strategy & Support Group's Global Collections Oversight and Monitoring Team.
- Execute on-site and remote audits in accordance with the policies and procedures, professional auditing practices, budgets, and timelines.
- Have a good knowledge of Risk Based Audit Methodology. Understand, identify, evaluate, and document risks and controls.
- Execute audit tests, apply sampling methodology, and document test results.
- Strong Data analytics ability Develop audit recommendations and create audit reports
- Validate the completion of management action plans.
- Stay current with a dynamic regulatory environment.
- Build relationships with key stakeholders in the audit process
This role may be subject to additional background verification checks.
An offer of employment with American Express is conditioned upon the successful completion of a background verification check, subject to applicable laws and regulations.
Qualifications
- Preferably CA with 3-5 years of audit experience, preferably in the financial services and collections industries of US.
- Knowledge and practical experience in the application of control theory and professional auditing practices.
- Knowledge of consumer protection regulations including the Fair Debt Collection Practices Act, the Fair Credit Reporting Act, the Telephone Consumer Protection Act, and the Gramm-Leach-Bliley Act.
- Strong written and verbal communication.
- Ability to synthesize information and present results to management.
- Proficient with Microsoft tools (Excel, Word, Access, PowerPoint, and SharePoint).
- Ability to travel. BS/BA in Accountancy with a focus on Audit Sound knowledge and understanding of Collection Operations would be an added advantage CA, CFA, CPA, CIA, CISA are preferred.
- General Shift Timings - 11:00 am - 7:30 pm (shift is subject to change occasionally for few days as per business needs).
Job type - Permanent
Industry Type - Finance
The Apply Button will redirect you to the website. Please apply there as well.
#NOLI
Add a note
Something suspicious?
Report this job posting.