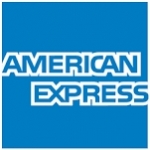 American Express - Business Analyst - Enterprise Digital Analytics (4-9 yrs)
Job Description
Why American Express?
There's a difference between having a job and making a difference.
American Express has been making a difference in people's lives for over 160 years, backing them in moments big and small, granting access, tools, and resources to take on their biggest challenges and reap the greatest rewards. We- ve also made a difference in the lives of our people, providing a culture of learning and collaboration, and helping them with what they need to succeed and thrive. We have their backs as they grow their skills, conquer new challenges, or even take time to spend with their family or community. And when they- re ready to take on a new career path, we- re right there with them, giving them the guidance and momentum into the best future they envision.
Because we believe that the best way to back our customers is to back our people.
The powerful backing of American Express.
Don't make a difference without it.
Don't live life without it.
GMS Insights and Analytics team sits within the EDA organization but supports GMS for their advanced analytics needs. The team aims to provide best in class analytics to support key GMS priorities by focusing on:
- Marketing targeting and segmentation of Small Merchants
- Creation of marketing triggers for small merchants
- Delivery and innovation on the Business Insights product for the large merchants
- Portfolio analysis, insights, and reporting for small merchants. Accountable for problem definition and problem-solving by framing the key issues and brainstorming potential hypotheses
- Analysis and insights from marketing to AXP merchants
- Creation of analytics capabilities to support above business priorities
- Development of automation capabilities to deliver merchant analytics at scale
This role will focus on evolving the analytics for US Small merchants business. The core responsibilities include:
- Early diagnostics for low touch and high touch US Small Merchants/OptBlue campaigns
- Provide strategic insights to stakeholders on prioritized deep dives. The role aims to partner with regional Marketing teams to scope and execute high-quality innovative custom consulting engagements.
- Develop new marketing solutions to drive incremental business value. The team handles critical marketing campaigns and projects that involve an end to end execution of the project from problem definition, data analysis/interpretation to developing the insights/recommendations.
- Use automation to enable various team initiatives to be more scalable
Qualifications :
The ideal candidate will have the following skills:
- Strong analytical skills and experience with reporting and measurement
- Ability to identify analytical capabilities and platforms to help automate / scale business and work with technology partners on the implementation
- Ability to communicate effectively with all levels of management.
- Ability to prioritize and deliver work within a deadline-driven climate
- Team player with demonstrated ability in collaborating across the organization
- Self-starter with the ability to drive results. High-energy and proactive with the ability to work well under pressure
- Experience in leveraging Big Data Capabilities(i.e. KNN, Gradient Boosting Machine, Random Forest etc.) is a plus
- Effective in written and verbal communication with partners located globally
- Prior experience of SAS coding in a business environment(standard SAS/SQL functions. Experience in Python
- Master Degree in Economics/Statistics/Mathematics/Computer Science or related fields.
- Knowledge of merchant business and data environment is a plus
Job type- Permanent
Industry Type - Operations
Contact Url - https://jobs.americanexpress.com
The Apply Button will redirect you to the website. Please apply there as well.
#NOLI
Add a note
Something suspicious?
Report this job posting.