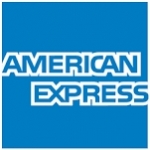 American Express - Business Analyst - Enterprise Digital Analytics (4-10 yrs)
Why American Express?
- There's a difference between having a job and making a difference. American Express has been making a difference in people's lives for over 160 years, backing them in moments big and small, granting access, tools, and resources to take on their biggest challenges and reap the greatest rewards.
- We- ve also made a difference in the lives of our people, providing a culture of learning and collaboration, and helping them with what they need to succeed and thrive. We have their backs as they grow their skills, conquer new challenges, or even take time to spend with their family or community. And when they're ready to take on a new career path, we- re right there with them, giving them the guidance and momentum into the best future they envision. Because we believe that the best way to back our customers is to back our people. The powerful backing of American Express.
Don't make a difference without it.
Don't live life without it.
- American Express is one of the world's largest, most analytically sophisticated financial services providers. The American Express Brand stands for unsurpassed customer service and expertise in quantitative analysis is central to our success in serving customers and delivering for shareholders.
- The large team of econometricians and programmers thrives in a culture where problems are solved with innovative approaches and precise analysis. Customer marketing vision is to deliver the most relevant content to the right customer at the right time through their preferred channel(s) of choice.
- The Customer Marketing Decision Science - Merchant Recommender & Feature engineering team within the Enterprise Digital & Analytics (EDA) organization is responsible for developing merchant recommender solutions as well as all global feature development and signal processing including Commerce Graph.
- In particular, the team will lead and provide the support for development of world-class personalization capabilities catering to all global markets. This would involve development & deployment of cutting edge Machine Learning / Data Science solutions which will be able to drive industry leading performance lifts.
- This will in turn require the candidate to exhibit a high level of expertise in data understanding through statistical analysis, decision support logic and data techniques.
- Within this group, we are looking for a band 30 Assistant Manager / Business Analyst who would be presented with an exciting opportunity to step into a very challenging role. He / She will drive improvements in generating data driven actionable strategies to enable business growth initiatives.
Key focus areas will include:
- Devising, Designing & Developing cutting edge, customized Machine Learning Algorithms
- Leverage the power of closed loop through Amex network to make offer targeting more intelligent and relevant
- Innovation with focus on developing newer and better approaches using big data & machine learning solution
- The successful candidate is expected to stay current in their field and up to date with the latest data science, machine learning, business statistics, algorithms and data mining practices.
- Should also have an understanding and passion for trends in digital marketing, social, location and mobile based marketing efforts.
Qualifications:
- Master's Degree In Economics, Statistics, Quantitative Analysis/M Tech/ MBA With Quantitative Specialization and 0 -3 years of analytical/econometric experience.
- Knowledge and experience of statistical and analytical techniques is preferred. Competency in standard data mining and advanced deep learning techniques is also desirable e.g. Decision trees and Neural Networks
- Exposure to analysis / modeling of digital data is a plus.
- Practical coding experience with statistical analysis programming languages such as SQL, HIVE, Python and Pyspark. Knowledge/Exposure to Big data is again a plus.
Job type- Permanent
Industry Type - Operations
The Apply Button will redirect you to website. Please apply there as well.
#NOLI
Add a note
Something suspicious?
Report this job posting.