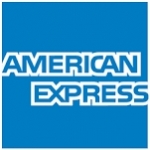 American Express - Business Analyst - CCAR Risk Modeling (3-9 yrs)
Business Analyst - Risk Management II
Job Description :
American Express is a global services company and the worlds largest card issuer. Our direct relationships with many millions of consumers, businesses and merchants worldwide - combined with our leading edge marketing, information management and rewards capabilities - enable us to offer an array of valuable services that enrich lives, build business success, encourage financial responsibility and create communities of people with common interests.
American Express for 11th consecutive year has been voted among Indias top 10 workplaces by the Great Place to Work institute. In recognition of our consistent performance, we were nominated to the Great Place to Work Hall of Fame.
At American Express, we serve customers, not transactions. We- re widely known for providing superior customer service and have been recognized for a number of achievements including being ranked highest in customer satisfaction within the credit card industry by J.D. Power for seven consecutive years.
A career at American Express is rich in experience and offers opportunities to build lasting relationships with our customers.
Come join us and realize your potential.
Job Description:
- The person is expected to work on CCAR Risk Modeling with specialities in Machine Learning and Data Science.
The responsibilities include:
- Develop, implement, and monitor statistical models used to forecast credit loss under various macro-economic scenarios.
- Design and develop Machine Learning models that help make better business decisions under different economic environment.
- Providing modeling support and expertise on credit loss forecasting to various cross-functional teams, including Finance, Corporate Planning, Treasury, Model Validation, Audit and Customer Management.
- Leveraging CCAR expertise to drive more informed business decisions, which includes providing LGS (Loss Given Stress) support for various business initiatives.
Qualification :-
- Strong knowledge of econometrics, statistics, data mining and research methods
- Experience with statistical software (SAS, R), and master at least one popular programming language (e.g., Python/R, Java, Scala, C++)
- Familiar with big data platform and its applications, such as Hadoop, Pig, Hive, and Spark
- Expertise in using Survival Modeling techniques is preferred
- Excellent verbal, written, and interpersonal communications skills
Educational Qualification : MBA or Master's Degree in a quantitative or business discipline from a premier institute
Job type- Permanent
Industry Type - Operations
The Apply Button will redirect you to website. Please apply there as well.
#NOLI
Add a note
Something suspicious?
Report this job posting.