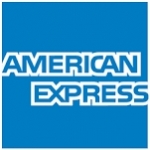 American Express - Business Analyst (2-4 yrs)
Job Description
Why American Express?
There's a difference between having a job and making a difference.
American Express has been making a difference in people's lives for over 160 years, backing them in moments big and small, granting access, tools, and resources to take on their biggest challenges and reap the greatest rewards.
We've also made a difference in the lives of our people, providing a culture of learning and collaboration, and helping them with what they need to succeed and thrive. We have their backs as they grow their skills, conquer new challenges, or even take time to spend with their family or community. And when they're ready to take on a new career path, we're right there with them, giving them the guidance and momentum into the best future they envision.
Because we believe that the best way to back our customers is to back our people.
The powerful backing of American Express.
Don't make a difference without it.
Don't live life without it.
Function Description:
With a focus on digitization, innovation, and analytics, the Enterprise Digital Analytics (EDA) team creates central, scalable platforms and customer experiences to help markets across all of these priorities. Charter is to drive scale for the business and accelerate innovation for both immediate impacts as well as the long-term transformation of our business. A unique aspect of EDA is the integration of diverse skills across all of its remit. EDA has a very broad range of responsibilities, resulting in a broad range of initiatives around the world.
This role supports and enables the business by measuring campaign effectiveness across markets; while ensuring accurate, timely and efficient delivery. Good communications skills and stakeholder management are a must. The focus is on demonstrating thought leadership, accountability to own delivery end to end; willingness to work on process automation and efficiencies.
Purpose of the Role:
Provide business insights and work closely with International marketing partners for measuring post campaign effectiveness across channels and markets.
Responsibilities:
Deliver on the International Marketing priorities including channel measurements, performance-based insights, and other strategic initiatives :
- Responsible for managing the stakeholders and partner expectations
- Provide thought leadership in guiding the team as well as day to day problem solving
- Lead strategic initiatives of Process improvements and generate efficiencies through automation
- Ensure business continuity planning and handle process escalations
Critical Factors to Success:
Business Outcomes:
- Enable the business by providing holistic data driven solutions and business insights by innovating measurement
techniques and variable creation.
- Design and measure the impact of various marketing treatments and report results to leadership.
- Perform data/campaign analysis and provide strategic support to our marketing team.
Leadership Outcomes:
- Put enterprise thinking first, connect the role's agenda to enterprise priorities and balance the needs of customers, partners, colleagues & shareholders.
- Lead with an external perspective, challenge the status quo and bring continuous innovation to our existing offerings
- Demonstrate learning agility, make decisions quickly and with the highest level of integrity
- Lead with a digital mindset and deliver the world's best customer experiences every day
Qualifications :
Past Experience:
- 2-4 years of relevant experience in quantitative business analysis
Preferred:
- Experience in Marketing campaign measurement
Academic Background:
- Bachelor's/Post-Graduate Degree in Engineering/Computer Applications (MCA)
Functional & Technical Skills/Capabilities:
- Analytics & Insights & Targeting
- R, Python, SAS, SQL, Hive, PySpark
- Advanced Statistical Techniques
Knowledge of Platforms:
- Big Data - Cornerstone
- Visual Basic Applications
- Advanced Excel
Behavioral Skills/Capabilities:
Enterprise Leadership Behaviors :
- Set The Agenda: Define What Winning Looks Like, Put Enterprise Thinking First, Lead with an External Perspective
- Bring Others With You: Build the Best Team, Seek & Provide Coaching Feedback, Make Collaboration Essential
- Do It The Right Way: Communicate Frequently, Candidly & Clearly, Make Decisions Quickly & Effectively, Live the Blue Box Values, Great Leadership Demands Courage
Job type- Permanent
Industry Type - Operations
The Apply Button will redirect you to the website. Please apply there as well.
#NOLI
Add a note
Something suspicious?
Report this job posting.