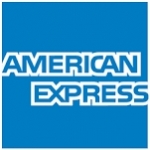 American Express - B2B Product Manager (7-12 yrs)
This position is responsible for driving the India Corporate Card B2B portfolio profitability through the development and execution of both a Product Line and Customer Engagement Strategy. The role is tasked with the management of all elements of the product line strategy, including financial management, market research, product definition, and design, positioning, pricing, and competitive strategy. It also has key accountability for reducing customer attrition, driving engagement and retention, increasing spend diversity and annual billings.
The B2B Product Manager role is to enable the acquisition and account development teams to capture more B2B, understand from a product perspective how we could make the customer journey better & ultimately seamless.
With the changing landscape of commercial payments and our aim to capture more B2B spends, this position is tasked with working with key stakeholders like sales, global product teams, tech to explore, innovate and launch a product which enables us to capture B2B spends meaningfully and enhances the customer experience from the existing manual process which leads to multiple process breakdowns and a negative customer experience.
Key responsibilities include :
- Design the product
- Innovate to capture India specific customizations
- Lead the internal product approvals
- Launch the product and lead the training of all sales & servicing resources
- Work with Sales and all respective stakeholders to ensure we exceed the CBA numbers
Product Management & NPD :
1. Develop a market leading product line strategy to drive profitable growth, clear and compelling value propositions, and new and existing customer journeys
2. Be responsible for all elements of the product line strategy - financial P&L management including spends, revenue, Value Proposition, and Servicing costs, margin improvement, reengineering; market research; product definition and design including positioning and pricing; and competitive strategy
3. Innovate and revitalize/rationalize existing products to improving contribution to revenue, net income, driving an increase spend, decrease in attrition and improving key performance dynamics.
4. Strong Project Management experience - leading cross-functional teams (including but not limited to tech, communications, product development, Sales, Account Development) for NPD and current Product revitalization.
Driving Acquisitions and Engagement :
1. Develop the product adoption strategy for the product line including through Upgrades, Conversions, and X-sell via incoming channels.
2. Be responsible for the development of a strong Customer Engagement strategy in partnership with the marketing team to drive key business metrics like Charge Volume growth, reducing customer attrition, improving margins etc.
3. Development of Customer Segmentation to focus on the right customer with the right message at the right time
4. Work with marketing team to design and execute marketing plans & communications strategy delivering to broader product Management goals including but not limited to DM, EDM, Social, E-newsletters, OBTM, Events.
5. Develop and manage relationships with key external partnerships and influencers.
Strategic Project Management :
1. Lead execution of the various strategic business projects, working across various stakeholder groups to ensure a successful implementation.
2. Self-starter shows strong self-initiative to meet deliverables and overcome issues.
Cross-Functional Engagement & Compliance :
1. Interactions across functions and lines of business such as Marketing, Risk, Operations, Finance, Sales, Legal to drive the development of proposition and existing processes.
2. Work and implement critical compliance and regulatory projects and initiatives.
3. Ownership of delivering processes which are compliant to both Indian regulators and American Express internal guidelines.
4. Build a strong engagement platform with Corporate Program managers to increase the share of wallet capture.
Qualifications :
1. MBA from a reputed institute.
2. Minimum 7+ years of work experience.
3. Excellent organization skills, the ability to work under pressure and attention to detail and accuracy a necessity.
4. Experience in designing and launching B2B products in the commercial payments segment.
5. Proven high performance over a period of time.
Schedule (Full-Time/Part-Time) : Full-time

Job type : Permanent
Industry Type : Digital Commerce
The Apply Button will redirect you to website. Please apply there as well.
#NOLI
Add a note
Something suspicious?
Report this job posting.