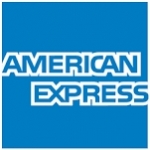 American Express - Assistant Manager - System Analyst/Data Steward (1-3 yrs)
Job Description :
Why American Express?
There's a difference between having a job and making a difference.
American Express has been making a difference in people's lives for over 160 years, backing them in moments big and small, granting access, tools, and resources to take on their biggest challenges and reap the greatest rewards.
We- ve also made a difference in the lives of our people, providing a culture of learning and collaboration, and helping them with what they need to succeed and thrive. We have their backs as they grow their skills, conquer new challenges, or even take time to spend with their family or community. And when they- re ready to take on a new career path, we- re right there with them, giving them the guidance and momentum into the best future they envision.
Because we believe that the best way to back our customers is to back our people. The powerful backing of American Express. Don- t make a difference without it. Don- t live life without it.
Function Description :
- Credit, Fraud and New Accounts Data Stewardship team was established with a mission to own and govern data across products - raw data, derivations, organized views to cater for analytics and production use cases and to manage the end to end data quality. This team comprises of risk data experts with deep SME knowledge of credit, fraud risk and new accounts data, systems and processes covering all aspects of customer life cycle.
Responsibilities :
- End to end ownership of all credit, fraud and new account data across platforms and processes
a. Ingestion of SOR data of all Credit, Fraud Risk and New Account Owned data sources
b. Develop and Maintain Organized Data Layers to cater for both Production use cases and Analytics
- Collaborate with cross-functional partners across Decision Sciences and Credit Risk Management to design innovative solutions, capture requirements and drive a common future vision.
- Partner closely with Strategy and Modeling teams in building incremental intelligence, with strong emphasis on maintaining globalization and standardization of attribute calculations across portfolios.
- Define and manage Data quality control measures for Risk ODLs.
- Co-ordinate with cross functional business groups in driving Customer Management ODLs development.
- Partner with Tech teams in designing and building next generation data quality controls.
- Transformation of critical data process on the POD platforms to Cornerstone and integrate them in to Risk Organized Layers.
- Partner with the IDN and AET in driving the implementation of new capabilities and enhancing the existing processes
Past Experience :
- 1 - 3 years of experience
Academic Background :
- Minimum of Masters/Bachelor's degree in mathematics, statistics, engineering, computer science, econometrics, or another related field of study.
Functional Skills/Capabilities :
- Deep expertise in consumer and commercial risk management encompassing knowledge of data, processes and systems
- Ability to build strong relationships, operate effectively within large cross-functional teams, and influence business partners to drive change
- Ability to communicate and interact effectively with internal and external senior leaders
- Demonstrated ability to think outside the box and design industry leading solutions
Technical Skills/Capabilities :
- Expertise in Big Data, Hive, SQL and Agile development.
- Good programming skills - Java, Python, Spark and Hadoop with a minimum one year of work experience
Behavioral Skills/Capabilities :
Enterprise Leadership Behaviors :
Set The Agenda: Define What Winning Looks Like, Put Enterprise Thinking First, Lead with an External Perspective
Bring Others With You: Build the Best Team, Seek & Provide Coaching Feedback, Make Collaboration Essential
Do It The Right Way: Communicate Frequently, Candidly & Clearly, Make Decisions Quickly & Effectively, Live the Blue Box Values, Great Leadership Demands Courage
The Apply Button will redirect you to website. Please apply there as well.
#NOLI
Add a note
Something suspicious?
Report this job posting.