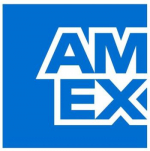 American Express - Assistant Manager - Online Travel & Third Party Management (4-6 yrs)
Job Description
American Express India Business focus on providing payment solutions to our customers by delivering high quality and world-class product and services. We make it easier, safer and more rewarding for consumers and businesses to purchase the things they need and for merchants to sell their goods and services through innovative payment, travel and expense management solutions.
Purpose of the Role:
Provide best in class service & customized solutions to High network individuals (HNIs)/Centurion cardholders through lateral thinking and excellent knowledge of travel & lifestyle choices.
Responsibilities:
1. American Express Travel Online :
- Optimize Online servicing team knowledge/training opportunities ensuring servicing teams can self-resolve or escalate corrective action as per policy
- Liaise with Central teams to manage International ATO - Tech challenges, Content management etc.
- Liaise with local GNICS team to manage domestic ATO along with partner management for Clearrip
- Gathering and leveraging ATO traffic, RTF, Travel Credit and booking performance to inform on strategic development of site capabilities. Create and champion local ATO capability - wish list- accordingly.
- Sharing local site performance insights across stakeholders and inform front line teams of capability updates.
- Supporting Team Leader with local operational servicing strategy including procedures and reports.
- Representing TLS as lead on relevant PCS product initiatives, assisting with scope definition and delivery of ATO work streams.
- Assisting with the implementation of product and content for ATO
- Stakeholder Relationship Management (Internal TLS Local and Central + Amex Enterprise)
- Project Management and Coordination New Benefit and Capability Enhancements + leading local site testing
- Identify and recommend opportunities for Automation, Updating product(s) processes.
- Third- party Relationship Manager
- Work closely with GSM team for onboarding of partners
- Execute Ongoing Oversight of Third-Parties, per the risk, compliance, and performance management requirements
- The TRM will develop, maintain, and execute Termination Plans, as specified in the relevant TLM procedures. Upon termination, the TRM is responsible for ensuring that the Third-Party Exit and System Decommissioning Guidelines are followed.
- Review of the Third-Party's compliance program, policies, procedures, training, and control assessment reports [including self-assessment reports, audit reports, or reports issued per Statement on Standards for Attestation
- Engagements No. 16 (SSAE 16), Reporting on Controls at a Service Organization, or equivalent].

- Assessment of Third-Party staff credentials, experience, and qualifications, review of incentive compensation arrangements (if applicable), independent quality certification, customer recommendations, industry awards, and past performance.
- Testing and validation of the Third-Party's transactional controls, monitoring of customer complaints (and processes to address and resolve complaints), and supporting Third-Party Security Management (including onsite) reviews, if applicable.
Business Unit leaders will:
- Determine the need for operational on-site reviews where appropriate or if there are known operational risk events such as increased customer complaints, compromised transactional controls (related to privacy, compliance, business continuity, etc.), identified risks in audit (or equivalent) reports, severe degradation of services, or serious breach of service obligations
- Close gaps pertaining to the above areas and report the status within the Ongoing Oversight Performance Management Questionnaires (PMQs). In certain cases, an action to close gaps could include the termination of the Third-Party Relationship.
- Ongoing Oversight will be executed by Business Unit leaders and TRMs commensurate with the risk of the relationship.
- PRSA for all partners & TLS processes
Qualifications
Critical Factors to Success:
Business Outcomes:
- Accurate & timely completion of all PRSAs
- Work with third party vendors to ensure compliance with Amex procedures & policies
- Enhance ATO experience / journey for the card member
Past Experience:
- 4-6 Years of Experience with Partner management & project management preferred.
Academic Background:
- Graduation
Functional Skills/Capabilities:
- Knowledge & understanding of TLS business - products, services & value propositions
- Multi-tasking
- Time Management
- Workload Management Technical
- Knowledge of GDS
- Problem solving skill
- Supplier product knowledge
- Travel knowledge
Knowledge of Platforms:
- MS office suits (Excel, Word, PowerPoint, Access)
Preferred:
- GDS Platforms: Amadeus, Sabre
Behavioral Skills/Capabilities:
- Enterprise Leadership Behaviors
- Set The Agenda: Define What Winning Looks Like, Put Enterprise Thinking First, Lead with an External Perspective
- Bring Others With You: Build the Best Team, Seek & Provide Coaching Feedback, Make Collaboration Essential
- Do It The Right Way: Communicate Frequently, Candidly & Clearly, Make Decisions Quickly & Effectively, Live the Blue Box Values, Great Leadership Demands Courage
Job type- Permanent
Industry Type - Travel
The Apply Button will redirect you to a website. Please apply there as well.
#NOLI
Women-friendly workplace:
Maternity and Paternity Benefits
Add a note
Something suspicious?
Report this job posting.