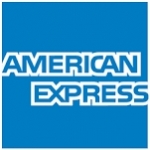 American Express - Assistant Manager - Enterprise Digital Analytics - IIM/MDI/ISB/FMS (1-3 yrs)
Why American Express?
There's a difference between having a job and making a difference.
American Express has been making a difference in people's lives for over 160 years, backing them in moments big and small, granting access, tools, and resources to take on their biggest challenges and reap the greatest rewards.
We- ve also made a difference in the lives of our people, providing a culture of learning and collaboration, and helping them with what they need to succeed and thrive. We have their backs as they grow their skills, conquer new challenges, or even take time to spend with their family or community. And when they- re ready to take on a new career path, we- re right there with them, giving them the guidance and momentum into the best future they envision.
Because we believe that the best way to back our customers is to back our people.
The powerful backing of American Express.
Don't make a difference without it.
Don't live life without it.
Assistant Manager, Enterprise Digital and Analytics, Non-Card Lending Analytics
Purpose of the Role:
- Growing commercial financing is a top priority for American Express, especially as the company mobilizes to capitalize on key growth opportunities.
- The analyst would be a part of the non-card lending analytics team. He/she will play a critical role in formulating data-led strategies to drive profitable growth for Merchant Financing.
- The candidate will be responsible for driving product innovation in targetting and analyzing campaign performance to carve out strategies to improve marketing efficacy.
Responsibilites:
The candidate will work very closely with business partners from a product, marketing and risk teams to come up with solutions to business critical problems, and implement them. He/she will leverage big data capabilities, advanced analytical techniques, and statistical modeling.
Qualifications
1. Relevant Analytics exposure
2. Experience data analytics (either through work or academics)
3. Exceptional written and verbal communication skills
4. Experience with advanced statistical modeling techniques
Academic Background:
- Advanced degree in the quantitative field from a premium institute or (e.g. Engineering, Mathematics, Statistics, Econometrics, MBA) preferred
Technical Skills/Capabilities:
- Proficiency & experience in using data manipulation & statistical analysis tools (Python, Hive, R, SQL, SAS, etc.)
Behavioral Skills/Capabilities:
- Enterprise Leadership Behaviors
- Set The Agenda: Define What Winning Looks Like, Put Enterprise Thinking First, Lead with an External Perspective
- Bring Others With You: Build the Best Team, Seek & Provide Coaching Feedback, Make Collaboration Essential
- Do It The Right Way: Communicate Frequently, Candidly & Clearly, Make Decisions Quickly & Effectively, Live the Blue Box Values, Great Leadership Demands Courage
Job type - Permanent
Industry Type - Operations
The Apply Button will redirect you to a website. Please apply there as well.
#NOLI
Add a note
Something suspicious?
Report this job posting.