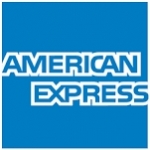 American Express - Analyst - Risk Management II - GBS SABE (4-6 yrs)
Job Description
This is a Band 30 role:
Why American Express?
There's a difference between having a job and making a difference.
American Express has been making a difference in people's lives for over 160 years, backing them in moments big and small, granting access, tools, and resources to take on their biggest challenges and reap the greatest rewards.
We- ve also made a difference in the lives of our people, providing a culture of learning and collaboration, and helping them with what they need to succeed and thrive. We have their backs as they grow their skills, conquer new challenges, or even take time to spend with their family or community. And when they- re ready to take on a new career path, we- re right there with them, giving them the guidance and momentum into the best future they envision.
Because we believe that the best way to back our customers is to back our people.
The powerful backing of American Express.
Don't make a difference without it.
Don't live life without it.
American Express Banking Corp. is an issuer of credit cards in India and during the course of its business, has to comply with various regulators like RBI, IRDA, FIU-IN, UIDAI, DoT etc. and is also subject to audit by them. AEBC has a function that monitors regulations issued by aforesaid regulators. This primary role is to lead the regulatory developments monitoring, track the applicable regulations regularly and work with the other stakeholders to ensure compliances with such applicable regulations.
Description :
- The open role is an exciting opportunity to be part of GBS SABE - Merchant Data Capabilities in a dynamic, intellectually stimulating, open, fun and collaborative environment.
- If you seek challenge, have a customer-centric, strategic, analytical mindset, consider working with American Express. This role will be part of the Sales & Business Enablement (SABE) based out of Gurgaon supporting Data Capabilities team.
- The Data Capabilities team is responsible for providing analytical support for the global merchant data platform. The job uses a broad set of analytical tools/techniques for data analytics, data validation, data cleansing, data extraction, analysis & transformation, platform migration, data interpretation & insights related to data Platform & Capabilities projects. The role also requires strong project management skills with a strong understanding of AGILE product management methodology.
Responsibilities :
- Independently working with regional partners/customers to deliver analytical insights and project execution.
- Perform Data Validation & build test case scenarios as per User Acceptance Testing & Post Installation Validation for Data Migration Project.
- Utilize a broad set of analytical tools/techniques for data mining, data cleansing, data extraction, analysis & transformation, data interpretation & insights, & reporting solutions.
- Conduct In-Depth Data analysis for Data related Queries and understand the data platform end to end.
- Strategize, plan & execute the Migration of Data Platform/ Proof Of concepts
- Conduct deep analysis to uncover trends, recommend business solutions and implement strategic initiatives
- Consult with business owners and recommend appropriate solutions based on a clear understanding of business needs
- Able to translate business needs to Technical Needs to collaborate with the technical SCRUM Teams.
- Drive on-time, high-quality deliverables
- Create high quality and executive ready documentation around campaigns performance reporting.
Qualifications
- Bachelor's or Master's degree in Business or Analytical focus areas and/or Engineering
- 4-6 years of experience in Data Analytics with strong SAS programming skills is must
- 1-2 years of experience with excellent programming skills on Big Data languages like Python & Hive
- Experience in Financial industry preferred
Key Skills :
- Proficiency in Python, HIVE, SAS and a strong understanding of relational database concepts (RDBMS) & SQL
- Advanced Excel skills, such as the use of pivot tables, thorough knowledge of Excel functions, visual formatting techniques for user-friendly worksheet deliverables
- Ability to learn new systems and processes quickly.
- Ability to handle large datasets and proven ability to align data needs to business strategies.
- Proven ability to adjust quickly to shifting priorities, multiple demands, ambiguity and rapid change
- Strong Customer management experience. Ability to prioritize and deliver quality work within a deadline-driven climate.
- Strong written and oral communication skill
- Strong work ethic with an intense will-to-win and demonstrated personal excellence
Job type- Permanent
Industry Type - Operations
The Apply Button will redirect you to a website. Please apply there as well.
#NOLI
Add a note
Something suspicious?
Report this job posting.