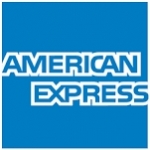 American Express - Analyst - Risk Management Domain - Global Commercial Payments (3-4 yrs)
Job Description :
American Express is a global services company and the world's largest card issuer. Our direct relationships with many millions of consumers, businesses and merchants worldwide - combined with our leading edge marketing, information management and rewards capabilities - enable us to offer an array of valuable services that enrich lives, build business success, encourage financial responsibility and create communities of people with common interests.
American Express for 9th consecutive year has been voted among India's top 10 workplaces by the Great Place to Work institute. In recognition of our consistent performance, we were nominated to the Great Place to Work - Hall of Fame- .
At American Express, we serve customers, not transactions. We- re widely known for providing superior customer service and have been recognized for a number of achievements including being ranked highest in customer satisfaction within the credit card industry by J.D. Power for seven consecutive years.
A career at American Express is rich in experience and offers opportunities to build lasting relationships with our customers.
Come join us and realize your potential.
Global Commercial Payments (GCP) provides a range of card programs, lending solutions and expense management tools to help companies around the world manage almost all the facets of their business spending - from travel and meetings, to everyday office supplies and raw materials. These solutions deliver a number of benefits to our customers including increased visibility into their business spending, added control, improved efficiency and cost savings.
GCP continues to be a fast growing business. Accelerating growth momentum, increasing profitability, and powering up our value proposition are key objectives for GCP organization. The Global Product Development & Operational Excellence (GPD & OPS) organization, within GCP, is instrumental in ensuring achievement of these objectives. The DS&I is part of the GPD & OPS organization. It is the analytical engine that powers profitable business growth through consultative and innovative solutions across GCP.
The listed job is an exciting opportunity for supporting the Global Product Development & Operational Excellence organization and be a part of Customer Analytics in DS&I. This role would be responsible for supporting the India GCP business. The role will lead the design, development and implementation of advanced analytical insights for consumption by client-side administrators as well as C-suite decision-makers.
The insights will be typically on the Travel & Entertainment and B2B spend of these clients. The candidate will be responsible to provide best-in-class analytics to facilitate well-informed and effective decision making. Beyond the primary role this position requires the ability to drive strategic thought leadership on a wide-range of business priorities, lead and coach colleagues on how to deliver impactful insights, identify and promote global consistency & synergies where necessary.
Key Responsibilities include :
- Ensuring a close collaboration & partnership with market sales and AD teams

- Delivering data-driven insights using statistical analytics techniques to stakeholders to uncover trends and underlying drivers of growth and profitability to inform business strategy
- Create customer clusters through sophisticated segmentation and deploy customized solutions / product recommendations. Modeling experience will be a key requisite.
- Closely collaborate with business partners to maximize the business value of solutions with innovative platform and intelligence enhancements
- Driving ongoing process improvements to reduce cycle time, increase accuracy and improve transparency
- Partnering with numerous regional teams to drive innovation, best practices and global synergies Strong business and financial acumen, with solid quantitative skills and creativity in developing insightful analytics. Credit card analytics experience preferred.
Requirements :
- Excellent communication, presentation, influencing and partnering skills
- Strong process management orientation with a proven ability to drive results across multiple projects simultaneously in a fast paced and highly matrixed environment
- Ability to make complex prioritization trade-offs and tactical decisions using sound business judgment, analytical and reasoning skills
- Knowledge of the art analytics and Business Intelligence tools
- Strong relationship management and team orientation; ability to lead and influence others in a cross-functional environment
- Strategic thinker who can partner with key stakeholders to drive the direction of the business
- 3-4 years of relevant work experience
- Hands on with SQL, VBA and knowledge of R/Python will be preferred
Qualifications :
- Bachelors in quantitative field (e.g., Bachelors in Engineering, Computer Science, Statistics, Econometrics, Mathematics, Operations Research), M.S or MBA.
- Excellent verbal and written communication skills
- Strong client management skills Language
The Apply Button will redirect you to website. Please apply there as well.
#NOLI
Add a note
Something suspicious?
Report this job posting.