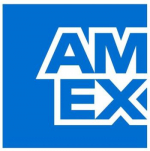 American Express - Analyst - Data Sharing Capabilities & Solutions (1-4 yrs)
Job Description :
You Lead the Way. We- ve Got Your Back.
At American Express, we know that with the right backing, people and businesses have the power to progress in incredible ways. Whether we- re supporting our customers- financial confidence to move ahead, taking commerce to new heights, or encouraging people to explore the world, our colleagues are constantly redefining what's possible - and we- re proud to back each other every step of the way. When you join #TeamAmex, you become part of a diverse community of over 60,000 colleagues, all with a common goal to deliver an exceptional customer experience every day.
Function Description
American Express is on a journey to provide the world's best customer experience every day. The Data Strategy & Management (DSM) team, within Global Commercial Services (GCS), is focused on powering the best customer experience and business growth through data. With continuous changes in regulatory environment, DSM team would play a key role in strengthening GCS critical enablers. In partnership with the Enterprise Data Office and across GCS, DSM is tasked with building new, innovative data solutions for our customers, while adhering to regulations and data governance best practices.
DSM team's scope is comprised of 3 pillars:
- Data Strategy - Responsible for defining the vision and roadmap to transform data as a key asset to power business growth.
- Data Management & Collaboration - Responsible for the ongoing data management, analytics best practices and data quality monitoring.
- Data Capabilities & Solutions - Responsible for enabling data platforms with scalable solutions for key internal and external customer experiences.
Purpose of the Role:
- This role is related to data capabilities & solutions pillar and the analyst would be responsible for developing, delivering, owning & managing commercial client data delivery & distribution solutions. These solutions are built on enterprise and big data platforms by analyzing & mining data, conceptualizing the capability, creating a proof of concept/ prototype and finally partnering with technology for automation & scaling.
Responsibilities :
- Design scalable system architecture and data model to power 1) data in-flow/out-flow through SFT & API channel, 2) data configurations, metadata & access setup, 3) data build & layer management and 4) data flow tracking for governance.
- Create, enhance and maintain data capabilities on big data environment that houses AMEX's commercial portfolio.
- Manage manipulation of large datasets on big data environment to ensure faster analytics
- Understand business objectives, convert it to refined technical requirements & partner with Technology for implementation
- Explore & leverage different data management and manipulation tools to create and manage various data products for internal and external needs of AMEX's commercial clients
- Partner with AMEX's data office to build new & innovative services for our customers by leveraging enterprise tools, processes, technical expertise and policies
- Partner and align with business partners- issues with data and reports to provide quality solutions and alternatives that meet customer requirements and project deliverables
- Deliver data democratization focused on the product roadmap for GCS business need by gaining deep functional understanding of the GCS business over time and ensure data solutions are relevant and actionable
- Flawless execution of development, validation & implementation of data capabilities & automated reporting solutions
- Participate in project team meetings and communicate effectively with peers, architects, system analysts, project managers & others, reporting project status as required.
Minimum Qualifications :
Critical Factors to Success :

Business Outcomes:
- Deliver sustainable solutions for key GCS data challenges by fully tapping into AXP's analytical & technical expertise
- Deliver high quality & accurate data strategy results in timely manner and build best in class data solutions
- Reduce time to market through API and open architecture while ensuring minimal impact to legacy applications
- Connect with AXP data office initiatives and capabilities to drive scale for the GCS data solutions
Leadership Outcomes:
- Put enterprise thinking first, connect the role's agenda to enterprise priorities and balance the needs of customers, partners, colleagues & shareholders.
- Lead with an external perspective, challenge status quo and bring continuous innovation to our existing offerings
- Demonstrate learning agility, make decisions quickly and with the highest level of integrity
- Lead with an innovative mindset and deliver the world's best customer experiences every day
Past Experience :
- 1-4 years of relevant experience in big data-based solutions for product development
- Experience in data management, processing & transmission on real-time data systems
Academic Background :
- Bachelor/Advanced degree in data science, computer science, information technology, information management or statistics from premium institutes
Functional Skills/Capabilities :
- Experience in product development & solution designing
- Strong problem-solving and excellent written & verbal communication
- Ability to multi-task with high precision & quality delivery
- Ability to independently analyze, conceptualize and prototype solutions
- Experience in working with technology to drive capability build & automation
Technical Skills/Capabilities :
- Data manipulation with large & complex dataset
- Knowledge of API build and web-services integration
- Expertise in end-to-end automation of solutions
- Knowledge of Platforms
- Big Data, Hadoop, Pig, Hive, MapReduce & Python
- Machine Learning & AI
- Enterprise Leadership Behaviors
- Set The Agenda: Define What Winning Looks Like, Put Enterprise Thinking First, Lead with an External Perspective
- Bring Others With You: Build the Best Team, Seek & Provide Coaching Feedback, Make Collaboration Essential
- Do It The Right Way: Communicate Frequently, Candidly & Clearly, Make Decisions Quickly & Effectively, Live the Blue
Box Values, Great Leadership Demands Courage
American Express is an equal opportunity employer and makes employment decisions without regard to race, color, religion, sex, sexual orientation, gender identity, national origin, protected veteran status, disability status, age, or any
other status protected by law.
Offer of employment with American Express is conditioned upon the successful completion of a background verification check, subject to applicable laws and regulations.
The apply button will redirect you to an external URL, please apply there as well.

Women-friendly workplace:
Maternity and Paternity Benefits
Add a note
Something suspicious?
Report this job posting.