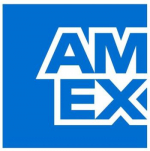 American Express - Analyst - Business Systems (4-9 yrs)
Job Description :
- You Lead the Way. We have Got Your Back.
At American Express, we know that with the right backing, people and businesses have the power to progress in incredible ways.
- Whether we- re supporting our customers- financial confidence to move ahead, taking commerce to new heights, or encouraging people to explore the world, our colleagues are constantly redefining what's possible - and we- re proud to back each other every step of the way. When you join #TeamAmex, you become part of a diverse community of over 60,000 colleagues, all with a common goal to deliver an exceptional customer experience every day.
Function Description :
- Global Services Group (GSG) brings together the company's external and internal servicing functions, and includes the below world-class organizations:
- Global Servicing Network, which provides exceptional care to our external customers, and
- Global Business Services, which provides many of the vital internal services that make American Express run efficiently.
- Global Business Services
- Global Business Services (GBS) is a shared services organization that brings together key internal functions to support all of American Express. GBS colleagues manage procurement, real estate, sales operations & business enablement, and partner with business units to execute complex change initiatives.
- Emerging as the Enterprise Sales Operations & Business Enablement utility, SABE drives standardization & agility for the organization. Sales Operations includes Pre-sales, acquisition & Account Management while Business Enablement includes Marketing, Platform & Capabilities.
Responsibilities :
- Process Manager, Capabilities team will be responsible for platform enhancements, requirement analysis, user acceptance testing and process improvements.
Key Responsibilities include :
- Conduct research for user stories, requirement analysis & POCs to provide project support
- Collaborate with end users, business & technology teams, provide clarifications and bridge the gap
- Design optimum solutions while working on enhancements and proactively identify requirement gaps
- Share, leverage & adopt industry best practices & implement new Salesforce.com features, technologies and to drive efficiencies & business impact
- Provide Salesforce.com technical and business process expertise
- Coordinate with technologies/business partners to create dev branches using git and source tree for deployment to E1 using Jenkins
- Ensure best dev practices, nomenclature and naming conventions to minimize merge conflicts
- Perform user acceptance testing for key projects & critical enhancements
- Identify process improvement opportunities & provide recommendations
- Evaluate products, app exchange apps, create POCs and conduct industry research to support platform advancement initiatives
- Role Name : Process Manager, SFDC Capabilities
- Purpose : Create a world class servicing experience for Enterprise Sales & Marketing users by creating
innovative technology solutions and building key partnerships
Critical Factors to Success (Outcome Driven) :
Business Outcomes :
- Partner with SFDC product and engineering teams to deliver product enhancements, defect resolution to improves sales productivity, servicing experience for platform users
- Streamline and automate processes to drive efficiency and deliver value for the business
- Create excellent customer connect & build a mindset of exceptional customer service
Leadership Outcomes :
- Put enterprise thinking first, connect the role's agenda to enterprise priorities and balance the needs of customers, partners, colleagues & shareholders.
- Lead with an external perspective, challenge status quo and bring continuous innovation to our existing offerings
- Demonstrate learning agility, make decisions quickly and with the highest level of integrity
- Lead with a digital mindset and deliver the world's best customer experiences every day
Minimum Qualifications :
Experience :
- 4+ years Salesforce.com platform configuration & customization experience
- Experience in a business environment with experience in SDLC or Agile Methodology
- Knowledge of Salesforce platform: (Sales cloud, Service Cloud)
Academic Background : BE/B Tech, BCA, MCA, MSc. with relevant Salesforce technology experience
Functional :
- Strong understanding of Sales Process with experience on Salesforce and service cloud
- Knowledge of SDLC, Agile methodology
- Knowledge of deployment tools and practices
Preferred : Business knowledge, industry experience in BFSI
Technical :
- Salesforce.com skillset: Customization, Configuration, SOQL, SFDC Lighting, Mobility, Process Builder & Visual flows, Validation rules,Apex & Visualforce
- Reporting (including Einstein Analytics Cloud)
- Service cloud operations & best practice
- Data Management & Security controls
- Source control, bit bucket, git, Intelli
- American Express is an equal opportunity employer and makes employment decisions without regard to race, color, religion, sex, sexual orientation, gender identity, national origin, protected veteran status, disability status, age, or any other status protected by law
- Offer of employment with American Express is conditioned upon the successful completion of a background verification check, subject to applicable laws and regulations
The apply button will redirect you to an external URL, please apply there as well.

Women-friendly workplace:
Maternity and Paternity Benefits
Add a note
Something suspicious?
Report this job posting.