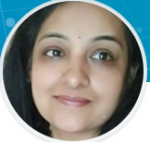 31/08
Roopashri MV
Recruiter at Amazon
Views:4891 Applications:599 Rec. Actions:Recruiter Actions:114
Amazon - Senior Manager - Program Management - Transportation Network Operations (10-15 yrs)
Does managing a large operations, analytics and program management function to solve complex supply chain problems excite you?
Do you love working closely with Operations and Technology leaders, Product Managers and Engineers?
Do you ant to shape the customer and partner experience for a fast growing globalizing business?
Do you want to innovate? You can get all this and more as a Senior Manager, Program Management for Amazon Transportation. Amazon Transportation is growing fast and every day the transportation experience (operating model and technology) is revolutionizing he way people think about e-commerce shopping and delivery. Yes it is as exciting as it sounds.

- As a start-up within Amazon, we look for self-starters who thrive in a fast-paced, agile environment - which means wearing many hats, being able to change direction quickly, and showing an eagerness to learn new things. If you have the passion for solving big problems and helping change the future of delivery experience for our customers, we would love to hear from you.

- We're looking for a talented and creative senior leader to define operational processes with a view towards optimization and create in partnership with our technology teams solutions that would positively impact the end customer experience directly.
- In this role for Transportation, you will unlock deep insights into our network, create a unifying design vision, define processes to align and improve experiences, and execute on some of the most challenging and innovative scenarios across the Transportation value chain. You will enable the global scaling of the Transportation family and work closely with engineering, product management, operations, and company leaders to drive from early concepts to final launches. The ideal candidate for this position will be adept at handling large operations and defining the vision for the future.

Specifically, you will:

- Be responsible for planning and implementation of sustainable transportation strategic initiatives that will reduce costs and improve customer experience

- Manage a team of program managers, operators and analysts

- Identify network defects and resolve them

- Understand trends and work with multiple functions to reduce network defects

- Work with technology teams to automate workflows and build visibility solutions

- Drive process improvements, review and standardize the current processes and eliminate the root cause of defects in current systems.

- Developing new and maintaining existing operations partners

- Analyzing changes in key performance indicators and deep diving into root causes

- Supporting new business initiatives by collaborating with product managers, technology teams, and finance stakeholders to analyze and understand requirements and match them with carrier capabilities

- Work with various engineering teams in developing technology components to monitor and improve carrier performance and customer experience

Key Responsibilities include :

- Lead a talented team responsible for managing Transportation network operations

- Design and operation of complex operating processes

- Drive continuous improvements, Lean thinking and Kaizen in the team.

- Communication skills are clear, organized, concise with an ability to adapt to appropriate audience

- Managing key operations metrics - network level and internal.

- Project management, find innovative solutions and follow through to a successful

- Hiring, growing and retaining a strong team keeping with the Amazon high bar.

- Working with technology teams to drive new initiatives and improvements in operations

1. Basic Qualifications:
10 - 15 Years Exp

- An MBA with 8-10 years of Organized Retail, Consumer Goods, Supply chain or Logistics background or B2B Technology Operations, managing cross-functional teams with tight deadlines.

- Experience in handling a multi-demographic customer base

- Excellent Program Management skills and ability to influence other teams to meet goals

- Demonstrated skills in employee development, performance management and delivering results.

- Sound business judgment, proven ability to influence others, and strong analytical thinking skills are critical to success within this position

- Proven experience in innovative business practices that have been game changing for business evolution

- Ability to build strategy and execute it with speed and drive continuous improvements

- Strong problem-solving skills and the ability to analyze quantitatively and effectively prioritize program deliverables are essential

- Strong presentation and written communication skills are essential, as is the ability to build effective partnerships with senior leaders across a variety of groups throughout Amazon

2. Preferred Qualifications:

- Background in Logistics and working in remote location supporting global operations is a big plus

- Key account management for national and trans-national accounts

- Skilled in designing and deploying technology tools across a large Operations network

- Skilled in designing and deploying configurations to optimize a large operations network
Women-friendly workplace:
Maternity and Paternity Benefits
Add a note
Something suspicious?
Report this job posting.