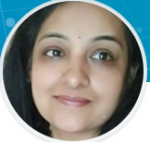 09/04
Roopashri MV
Recruiter at Amazon
Views:14077 Applications:3618 Rec. Actions:Recruiter Actions:74
Amazon - Procurement Buyer (1-5 yrs)
- Do you want to work hard, have fun and make history? If you do, then Amazon could be the right career choice for you! Amazon is changing the way we interact with customers around the globe every single day and solving some of the biggest logistical challenges facing the entire industry.

- Amazon is seeking an exceptional Buyers who will represent the Procurement Team for Managing Reverse Logistics and Inventory Management of re-usable packaging assets for PAN India. It is a new and aggressively growing business, both in size and scope.You will be responsible for forecasting, inventory management, reverse logistics and pool balancing of assets. You will partner with internal stakeholders and vendors to develop a strong inventory management and distribution system and drive improvements in costs, efficiency, and delivery of products and services to support launch of the new distribution model.
- This leader will have stellar business acumen, be comfortable interfacing and driving conversations with various functional teams, have a passion for developing and implementing processes in an ambiguous problem space, and be willing to roll up their sleeves to build a programs that will significantly impact Amazon's inventory management capabilities.
- A successful candidate will be highly analytical, resourceful, customer-focused, team oriented and will have an ability to work independently under time constraints to meet deadlines. The leader will have a proven track record in taking on end-to-end ownership and successfully deliver results in a fast-paced and dynamic business environment.

- Procurement/Inventory Management and Logistics experience is required. Experience working in pool balancing and distribution is highly preferred. This position is responsible for procurement controller-ship and managing regional requirements.

- The Buyer will be creative, detail driven, outgoing and have excellent problem solving and program management abilities. He/She will work will work with other buyers, Managers and stakeholders to define requirements, build a sustainable model for inventory management, assign responsibilities and develop rack and trace mechanism to ensure controller-ship.

- He/She assess risks, anticipate bottlenecks, provide escalation management, make trade-offs, balance the business needs vs technical constraints, and encourage risk taking behavior to maximize business benefit; will be detail driven and have excellent organizational and problem solving abilities; and should be passionate about delivering on-time solutions, and obsessed with contributing to the development of high-performing teams through rigorous goal-setting, disciplined attention to performance metrics, continuous process improvement.

Responsibilities include (but are not limited to):

- Ensure that you and the Team remain customer obsessed

- Maintain supplier relationships and work on creative ideas which will help business scale

- Cross functional coordination and task tracking of Procurement related activities

- Communications across various parties to ensure alignment of goals and tasks to ensure the overall success of the launches


- Ability to manage multiple complex situations simultaneously

- Work within various time constraints to meet critical business needs; we work fast and hard

- Address barriers through problem solving and coordination with stakeholders.

Basic Qualifications:

- Engineering and Management Graduates from premier institutes with 1-3 Years experience in inventory management.

Preferred Qualifications

- Strong planning and organizational skills

- Strong communication, reading comprehension, and writing skills

- Ability to handle multiple priorities and to meet deadlines in challenging situations
Women-friendly workplace:
Maternity and Paternity Benefits
Add a note
Something suspicious?
Report this job posting.