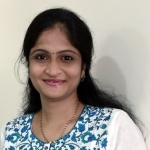 11/04
Pujita
Recruiter at Amazon Development Center
Views:5127 Applications:981 Rec. Actions:Recruiter Actions:0
Amazon - HR Business Partner (5-10 yrs)
HR Business Partner Role:

Job Description:

- At Amazon, our HR Business Partners are known for their knowledge of HR programs, processes and tools and their ability to work across a portfolio of businesses. They act as the frontline consultant to mainly people managers (Level 5 to Level 7) to create a positive employee experience, offering consistent HR advice on people matters.
- They operate and are seen as subject matter experts, having sound knowledge in company and local programs, processes and policies, offering a strong and compelling point of view around HR related matters, thus building credibility. They are committed to collaboration with multiple HR functions and people managers across the various businesses. A key area of focus for the HRBP is to increase manager capability which should enable them to be more self-sufficient and drive manager education on important people programs, policies, tools and processes. Whilst doing this, the HRBPs are continuously raising the bar on harmonizing practice across a geography, creating scalable processes and sharing best practices across Amazon.

- Managers collaborate using different communication channels with the HRBP to support sensitive and often complex employee issues including disciplinary, performance improvement and grievance processes. These channels can include 1:1s, multiple stakeholder meetings, as well as scalable learning formats (circles, brown bags etc.) to educate Managers on relevant people matters.

Key Responsibilities :

- The HRBP will act as an influential partner in helping managers with talent management processes, people development, and implementation of organizational changes. Thanks to their visibility across businesses and their access to data on managers- and employees- requests, HRBPs are in a position to spot trends and identify emerging needs and address them with innovative people programs, tools and processes.

1.Organizational effectiveness- ~30%

- Work with people managers end to end on performance management cases. This includes consulting on performance concerns, supporting managers when starting the process and finalizing separation agreements.

- Support employee relations investigation needs through conducting intake and supporting ER representatives and Employee Relations Managers on information gathering, case support and resolution.

- Manage employee engagement programs and support managers with tools or action planning to drive Connections improvements.

- Provide support and guidance to Business Managers on change initiatives, execute change plans locally Lead the local communication and consultation process working with Legal, PR, and tax as appropriate. Provide the tools, framework, and support to ensure change initiatives are successful.

2. Talent Management- ~15%

- Support the Talent Management processes through partnership with the HR Leaders and Business Managers in the organization, particularly developing toolkit and communications that help managers to be self-sufficient with Talent Reviews.

- Provide logistical support for planning of Talent Management processes and other site related activities.

- Coach, train and guide managers during the Talent Management process and tools, compensation planning and during off cycle and exception compensation requests, thanks to their deep knowledge of Amazon's compensation philosophy.

- Consult Managers on Compensation matters. Understand the background to the request, analyse the team data and complete other necessary due diligence.

3. Organization health- ~15%

- Provide tracking and identification of hot spots within the organization as it relates to the overall organizational effectiveness and health.

- Process ownership for Employee Relations management, including disciplinary & performance improvement & exit management.

- Train managers on the use of the Organizational Health Dashboard and provide supplemental reporting as necessary.

- Channel transactional inquiries to HR Services Tier1/Tier2 Respond to non-routine enquiries from employees and managers.

- Consult managers on people matters that require in depth knowledge of policies, procedures and local legislation, across multiple countries, where necessary.

- Coordinate with the legal department and the ER POC on ER matters and conduct investigations.

- Review local policies and processes in order to ensure that they are fit for purpose.

- Analyse data and trends on ER and performance management, in order to provide input to the business strategy to HR Leaders or COE, preventing the recurrence of known issues.

4. Manager and employee development- ~15%

- Enable the success of new & experienced managers by leveraging, delivering and improving existing training contents and Inside pages, and collaborating with the BDAE Programs and global Talent Development teams to anticipate and address emerging needs.

- Support managers and employees in identifying training opportunities to further develop functional and managerial skills.

- Support people managers with career conversations, Development Plans/Career Growth Plans and other development initiatives.

- Design and deliver Manager Education Programs (Circles, - lunch and learn-, trainings) to further drive collective education and manager effectiveness.

5. HR General- ~20%

- Develop employment law acumen commiserate with multiple jurisdictions to ensure seamless execution of critical HR processes.

- Act as stewards of the employee experience and Amazon - culture keepers.- Act as POC and Program Manager for people tools, processes, programs or projects. Manage implementation and review of those. May provide support for Site related activities, where necessary, to support engagement and culture related activities.

- Collaborate with HRBPs, other teams, and COE's on key HR areas/projects that are critical for the site/Region, such as introduction of new policies or benefits.

- Partner with people managers to ensure Amazon's policies are consistently implemented across the organization (i.e., Leave, Accommodation, Outside Work, Immigration, and other issues) and HRBP when necessary.

- Analyse data and observations across the organization, highlighting trends and recommending/driving solutions, as appropriate.

6. Process Improvement and Automation- 5%

- Develop standardized process as it relates to manual work through the creation of SOPs that can be used for best practice sharing across the global organization.

- Identify, plan and implement key projects to improve quality, reduce cost, increase productivity of HR team resulting in business improvement, manager effectiveness and customer satisfaction.

- Provide management with project status updates, feedback, and appropriate reporting on key responsibilities and objectives.

- Coordinate with COE both within the HRBP team and Global Talent Management to improve HR process, and serves as the major POC of process implementation.

- Partner with People Tech team for the automation of processes where possible to drive "Hands Off the Wheel" HR

- Partner with other HRBPs, HR Generalists and Specialists within the organization for the development of tools that can be scaled across the business and serve as best practices for the organization.

Basic qualifications

- Masters- degree, in Human Resources or related field from a premiere institution

- 5 - 7 years of relevant Human Resources experience

Preferred qualifications

- Employment law knowledge of India and basics of HR administration

- Strong business and HR acumen, including strong problem-solving skills, critical thinking and analysis.

- Strong communication skills; excellent spoken and written English, any additional languages a plus

- Coaching and consulting skills

- Experience in working in a highly matrixed organization

- Project management and execution skills

- Drives recommendations and prioritization.

- Thrives in a high-pressure environment and able to manage multiple simultaneous priorities

- Able to build trust with managers thanks to strong expertise and judgement

- Possesses intellectual curiosity; brings insight into the team & business
Women-friendly workplace:
Maternity and Paternity Benefits
Add a note
Something suspicious?
Report this job posting.