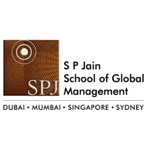 SP Jain - Postgraduate Certificate Program in BIG DATA & Visual Analytics (0-30 yrs)
In an increasingly digital world, get certified to drive decisions, innovation and productivity.
In an increasingly digital world, get certified to drive decisions, innovation and productivity.
Course Snapshot
Fee

INR 5,00,000 + GST

Work Experience

0 - 30 Years

Duration

6 Months

Delivery Method

Classroom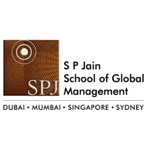 Course Detail
THE MCKINSEY GLOBAL INSTITUTE has predicted that by 2018, the US alone could face a shortage of between 140,000 to 190,000 people with deep analytical skills, and a shortage of 1.5 million managers and analysts who can leverage data analysis to make effective decisions for their organizations.

SP Jain's Professional Program in Big Data & Visual Analytics is a highly stimulating and application-based program that combines technical and business knowledge to help you provide solutions to the challenges that Information Sciences and Big Data pose on corporations in the 21st century.

WHY SP JAIN'S BIG DATA & VISUAL ANALYTICS?

6-Month intensive study format allows you to dive deep into BIG DATA

From Data Mining, Machine Learning and Cloud Computing to Linux, Algorithmic Training and Internet of Things - over the course of 6 months, SP Jain's BDVA program takes you deep into every aspect of Big Data. And, not simply from a theoretical perspective, but also through practical, real-world projects and industry internships that help students, especially those with little or no work experience, supplement their academic knowledge with real-life industry experience, make meaningful contributions to companies, build strong professional contacts and explore full-time career opportunities.

Develop job skills in one of the most IN-DEMAND fields of 2017

Big Data is not just another fad. In an increasingly digital world, Big Data plays a very important role in driving decisions, innovation and productivity in large multinationals, non-profits and governments. It is being used to analyse social media trends to formulate election strategy, evaluate meteorological data to predict the weather or even to analyse retail data to drive more sales.

S P Jain's one-of-a-kind professional program enables students to develop a thorough understanding of Data Analysis, rapidly adapt to the changing role of Information Sciences and bring in creative solutions to tackle the challenges that arise in modern business.

There is real value that can be extracted from analysing data and on graduating from this program, you will be able to help organisations:

- Develop better strategies, improve operational efficiencies, reduce costs and terminate risks
- Make information transparent and usable at much higher frequencies
- Enable the collection of more accurate and detailed performance information on products, services and therefore, expose variability and boost performance
- Allow finer segmentation of customers and enable customisation of products and services
- Help in the development of the next generation of products and services.

You learn from the best in the field

We offer an intellectually stimulating classroom environment steered by front-runners in business and academia who nurture participants to initiate, develop and launch ideas. These include industry experts, business leaders, visionary thinkers, innovators, strategists, researchers, entrepreneurs, pioneers and executives who have been the key enablers of innovation at leading multinational organisations.

You study at a WORLD-CLASS BUSINESS SCHOOL

In the last five years of our short but checkered thirteen-year-old history, our School and programs have been ranked by three of the world's top four business school rankings -- Forbes, Financial Times and the Economist. In each of these rankings, we are the youngest school featured -- an accomplishment we attribute to our unique and innovative model of business education.

Program Structure

The program is truly your gateway to exploring, analyzing and unraveling the complex, unstructured data-driven world. The program kicks off with 10 core courses that build a strong foundation for the second stage of the program which incorporates more in-depth and application-based learning.

Given the need for specialist knowledge, we provide a range of courses in cutting-edge topics like data mining, machine learning, visualisation techniques, predictive modelling, and statistics.

On completion of the program students would have learned to apply quantitative modelling and data analysis techniques to solve real world business problems, successfully present results using data visualisation techniques, demonstrate knowledge of statistical data analysis techniques utilised in business decision-making, apply principles of Data Science to the analysis of business problems, use data mining software to solve real-world problems and employ cutting edge tools and technologies to analyse Big Data.
Desired Candidate Profile
To apply for the Data Science & Visual Analytics, you must* have:

An undergraduate/postgraduate degree in a discipline with a strong quantitative component like: Engineering (any discipline), Mathematics, Physics, Statistics, Economics or Commerce
Two or more years of relevant work experience is strongly preferred

*Minimum eligibility criteria may be waived for exceptionally qualified candidates.
Course Modules
The program incorporates a hands-on approach with emphasis on real-world problem-solving and extensive interaction with the industry.

MODULE 1
- Statistics & Mathematics for Data Science
- Foundation in Python & R

MODULE 2
- Algorithms
- Linux & Cloud Computing
- Concepts in RDBMS, MySQL, SQL

MODULE 3
- Introduction to Big Data - Apache, Hadoop, Apache Spark on AWS
- Introduction to Machine Learning

MODULE 4
- Business Processors Management (Industries Case Studies)- Retail FMCG, Healthcare, Pharmacy, BFSI
- Introduction to Proprietary Analytics Software - SAS, IBM -WATSON, SAP

MODULE 5
- Deep learning with tensor flow on Spark

MODULE 6
- Tableau Software
- Virtual reality / Augmented reality
- Jarvis and Artificial Intelligence

MODULE 7
- Internet of things
- Advance topics in machine learning (Perceptron, Ensemble learning)
- Data Mining
- Algorithmic training

MODULE 8
- Project / Internship