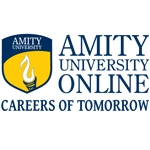 Amity University Online | Post Graduate Program in HR Management & Analytics
An immersive program for aspiring & experienced HR professionals to leverage new data-driven technologies.
An immersive program for aspiring & experienced HR professionals to leverage new data-driven technologies.
Course Snapshot
Fee

INR 75000 + GST

Work Experience

0 - 30 Years

Duration

6 Months

Delivery Method

Online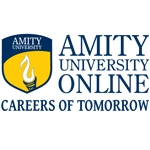 Course Detail
About Amity University Online

- Asia's No. 1 online education platform.
- Ruling in the area of online education for more than two decades.
- Only internationally accredited online university with over 200,000 international students across 135 countries.
- Most preferred online degree by employers and recruiters across the globe.

Why Machine Learning and AI

HR analytics can work wonder for your organization and when you do it right, it can help you cut down on expenses, fine tune your in-house talent and make decisions that can directly influence the everyday operations of your business.If you're looking for opportunities in HR, it's highly recommended you go for a specialized role in HR analytics, as it will not just fetch you an authoritative job profile but help you scale up in your career as well.HR analytics aim to provide insight into how best to manage employees and reach business goals. Because so much data is available, it is important for HR teams to first identify which data is most relevant, along with how to use it for maximum ROI.HR analytics can help businesses make smarter decisions in areas such as Turnover, Retention, Risk, Talent and Futurecasting.

Analytics in HR Management
Like marketing analytics has revolutionized the field of marketing, HR analytics is changing HR. It enables HR to:

Make better decisions using dataCreate a business case for HR interventionsTest the effectiveness of these interventions Move from an operational partner to a tactical, or even strategic partner

Program Features

- You learn from robust pool of faculty who have worked extensively in projects across Facebook, Google, HP, HT Media, AuthBridge, DRDO, Dell EMC, IHS Markit.
- You master essential concepts and exceptional skills to train intelligent machines and AI systems effectively.
- You develop competitive intelligence and industry-driven expertise of utilizing and applying ML techniques and AI systems.
- You gain a well-rounded foundation and deeper understanding to create solutions for the problems posed by ML & AI.
- You acquire the required technical skills to develop a verified portfolio of industry projects.
- You attain practical mastery over a wide range of ML applications in healthcare, retail, financial services and manufacturing industries.

Program Format

Candidates can complete the 11-months course of study through:
- Unlimited access to recorded video lectures and reading material from faculties with real-world expertise
- Regular on-campus contact sessions with industry mentors and leading Analytics professionals to solve queries or doubts
- Online coursework that includes case studies, mini-projects and assignments
- Capstone Analytics Project to work on practical cases
- Instructor-led practice sessions to learn popular tools and languages covered in the program

Learning Outcomes

By the end of the PGD-ML&AI program, you will be able to:
- Spearhead Machine Learning models and uncover hidden insights to problems that were once thought impossible
- Become a leader in the booming market of ML & AI by learning about its breakthroughs achieved and future that it holds
- Gain solid awareness of the key concepts of AI, ML, Deep Learning, Data Mining & Data Science
- Make strategically important decisions in your professional domain with ML techniques, models and various algorithms
- Leverage your innovative ability to develop intelligent ML & AI-based solutions using the required platforms and languages

Who Should Attend
- Current HR Managers seeking to brush up their knowledge/ get up to date
- Aspirants seeking a career in HR
- Tech Savvy HR Managers who want to utilize data analytics and make data driven decisions.
- Sales and Marketing professional looking to switch to HR
Desired Candidate Profile
- Bachelor's degree in any discipline with a minimum of 50% aggregate marks is compulsory.
- Candidates with HR background will be given preference.
Course Modules
Module 1: Introduction
Module 2: Overview of HR Management
Module 3: Introduction to HR Data & Visualization
Module 4: perational Analytics
Module 5: Strategic Analytics
Module 6: Predictive Analytics
Module 7: Prescriptive Analytics

Case Studies (Harvard Business Publishing Education
- Case 1: A Strategic Approach to Workforce Analytics: Integrating Science and Agility
- Case 2: Leveraging HR Analytics in Strategic Decisions
- Case 3: Money Cash Flow Inc.: HR Analytics Applied to Employee Retention and Well-Being Issues
- Case 4: Royal Bank of Canada: Using People Strategy and Analytics to Drive Employee Performance