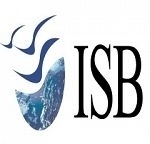 ISB | Leading Digital Business Transformation and Innovation
Disrupt in a digital-first world.
Disrupt in a digital-first world.
Course Snapshot
Fee

INR 5,00,000 + GST

Work Experience

8 - 30 Years

Duration

7 Months

Delivery Method

Multi Module Blended Learning Certification Program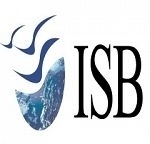 Course Detail
About the Centre for Executive Education (CEE)

ISB's CEE conducts a variety of programmes for corporate and government working professionals. Over the years, it has evolved into a hub for meaningful exchange between business leaders, academia and government. The Centre attracts some of the finest faculty from leading business schools, and has become a knowledge centre for practical understanding of emerging economies. In the CEE programmes, participants learn from both the cutting-edge management research of the faculty, as well as from the wide experience of fellow learners. It provides an ideal platform for gaining new insights, in order to be successful in an increasingly complex world.

Program Overview

As traditional boundaries and value networks of firms rapidly become irrelevant, leaders must rethink strategies for business growth, competitive advantage and survival in a digital-first ecosystem.

The Leading Digital Business Transformation and Innovation programme has been designed to help leaders understand how new technologies and business models are turning old dogmas on their head. ISB's highly differentiated and immersive pedagogy will help you achieve just this.

Programme Objectives

- Understand how new technologies and business models are disrupting incumbent industries and transforming traditional business functions such as R&D, supply chain management, and marketing
- Understand the new-age capabilities required of firms including identifying unmet customer needs, creating an ecosystem of partnerships, & amplifying in-house digital talent
- Learn to assess the unique value and risks associated with your corporate innovation, entrepreneurship and digital transformations programmes

Course Highlights

1. Cutting-edge Content and Pedagogy
2. Experiential learning
3. Credentials and formal recognition

Curriculum design

Develop in-demand skills and kickstart your digital business transformation, opening up new opportunities for your business with advances in digital technologies.
- Digital Bootcamp: 12-hour virtual learning content
- Core Module: 5-day classroom sessions
- Capstone Project: 2-day participant-led real time project
- Functional Electives: Pick 1 of 4: Digital Marketing | Business Analytics | Digital Supply Chain | Leveraging FinTech

Who should attend

The LDBTI has been specially created for executives and teams in mid to senior-level management. We recommend the course be attended by a team of colleagues for maximum impact.
Course Schedule
> Programme Fee: INR 5,00,000 plus GST
> Dates & Location: August 1, 2019 - February 3, 2020 - ISB, Hyderabad Campus
> The fee is for the integrated programme (Digital Bootcamp, Core Module, Functional Elective and Capstone Project)
*Fee includes food and administration at the ISB campus or at an equivalent facility based on availability.
Course Modules
Digital Bootcamp
- Artificial Intelligence
- Machine Learning
- Internet of Things
- Blockchain
- Social Computing

Core Module
- Digital Disruptions: The Incumbent's Dilemma
- Digital Transformation: The Incumbent's Solution
- Business Models of Technology Giants
- Innovation 2.0 (Crowds, Communities & Contests)
- Lean Start-ups
- Corporate Entrepreneurship
- Co-Innovation
- Creativity & Culture
- Design Thinking
- Competing with Business Analytics
- Leadership in the Digital Era

Functional Electives (Pick any one)
- Digital and Social Media Marketing Strategies (DSMMS)
- Competing on Business Analytics (COBA)
- Managing Supply Chains in Digital World (MSCDW)
- Leveraging Fintech (LFT)

Capstone Project
- Participantled team projects to create and implement a road map for digital transition in their firm
- Interaction with industry practitioners to learn best practices