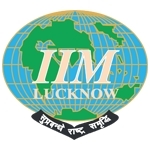 IIM Lucknow | Advance Program in Integrated Marketing Strategy
Learn to Integrate Marketing Elements to Hasten Business Growth
Learn to Integrate Marketing Elements to Hasten Business Growth
Course Snapshot
Fee

INR 1,75,000 + GST

Work Experience

5 - 30 Years

Duration

12 Months

Delivery Method

Online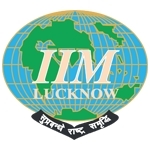 Course Detail
About IIM Lucknow

Established in 1984, The Indian Institute of Management, Lucknow is 4th in the prestigious IIM family of management schools in India. The establishment of IIMs was envisioned and initiated by the first Prime Minister of India - Pandit Jawaharlal Nehru. It offers courses accredited to AMBA, AACSB & NIRF.

Program Overview

Advanced Program in Integrated Marketing Strategy from IIM Lucknow is an extensive course which covers breadth of marketing taking you through different business scenarios including its intricacies with sales and distribution. It also provides detailed understanding of Digital marketing along with content, mobile and social marketing. Cyber law having a close impact on marketing campaigns is an integral part of discussions.

- 6 days on on-campus sessions
- Get MDP Alumni status from IIM Lucknow
- Internationally experienced and awarded faculty
- Opportunity to get Certificate of Completion by IIM Lucknow
- Integrated marketing learning

Who Should Attend

- Marketing Managers: Seeking to gain structured, practical and relevant knowledge of contemporary marketing practices
- Sales Professionals: Who are looking for formal education in both traditional and contemporary marketing practices
- Working Executives: Who aspire to embark on a career in marketing
- Marketing professionals: Who aspire to enrich their learning on contemporary techniques and their integration with traditional marketing

Talentedge Advantage

- Case Study Learning
- Live & Interactive Digital Learning
- Weekend Schedules
- Industry Interactions
- Mobile platform enabled
- Classroom based learning
Course Schedule
- Duration: 12 Months
- Start: 8th Jun 19
- 3 hours every Saturday from 6.30 pm to 9.30 pm IST
Desired Candidate Profile
Education

- For Indian Participants - Graduates (10+2+3) or Diploma Holders (only 10+2+3) from a recognized university (UGC/AICTE/DEC/AIU/State Government) in any discipline.
- For International Participants - Graduation or equivalent degree from any recognized University or Institution in their respective country.
- Proficiency in English, spoken & written is mandatory.

Pre-Requisite

Only candidates who have paid the application processing fee of INR 1,000 + GST/ USD 20 and have passed Talentedge Admission Assessment (TAA), will qualify for enrollment.

Work Experience

Working professionals with a minimum of 5 years of work experience.
Course Modules
Module 1: Scanning the Marketing Environment
Module 2: Sales and Distribution Management
Module 3: Product Brand Management
Module 4: Segmenting, Targeting and Positioning
Module 5: Consumer Behavior
Module 6: Marketing Research
Module 7: Pricing
Module 8: Services Marketing
Module 9: Retailing and Wholesaling
Module 10: Promotion and Advertising
Module 11: Organizational Marketing (B2B)
Module 12: Customer Relationship Management
Module 13: Digital Marketing: Conceptual
Module 14: Foundations
Module 15: Search Engine Optimization
Module 16: Search and Display Advertising
Module 17: Web Analytics
Module 18: Social Media Marketing
Module 19: Social CRM
Module 20: Content Marketing
Module 21: Email Marketing
Module 22: Mobile Marketing
Module 23: Cyber Laws for Businesses
Module 24: Integration of Digital and
Module 25: Conventional Marketing Strategies