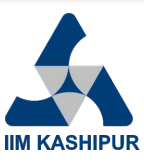 IIM Kashipur | Senior Management Programme (Batch 2)
Course Snapshot
Fee

INR 2,95,000/- + GST

Work Experience

10 - 30 Years

Duration

12 Months

Delivery Method

Online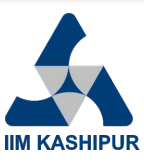 Course Detail
Programme Overview
The Senior Management Programme by IIM Kashipur is tailored for seasoned executives and entrepreneurs with ten years of industry experience. This comprehensive programme focuses on leadership development, covering topics like strategic thinking, innovation, communication, decision-making, and problem-solving. It equips participants with the skills needed to navigate dynamic business environments and fosters personal growth by enhancing self-awareness, emotional intelligence, and leadership style. Designed for those aspiring to leadership roles or seeking professional growth, it strengthens fundamental business management skills and exposes participants to critical organizational functions. Experienced executives can leverage this opportunity to align their strengths for optimal organizational growth.
Programme Highlights
12-month advanced management development programme.
Campus immersion module of 3 days.
Unique masterclass session (Panel discussion) after every module.
IIM Kashipur Executive Alumni status.
Capstone project (On-campus immersion).
Desired Candidate Profile
Eligibility Criteria
Diploma (10+2+3)/Bachelor's Degree or equivalent (10+2+3 or 10+2+4)/2-year Master's Degree or its equivalent from a recognised university (UGC/AICTE/DEC/AIU/State Government) in any discipline.
10 years of work experience- after completion of qualifying education as above.
Participants who fulfil the above criteria but are not working currently, are also eligible for the programme.
Admission Criteria
The selection will be based on candidate's profile evaluation, subject to meeting eligibility criteria.
Attendance Criteria
Participants are expected to attend all sessions of a given course. However, participants may take leave on account of emergencies, participation in management festivals or co-curricular activities, etc., subject to the approval of the Programme Coordinator. However, a 75% minimum attendance requirement would be considered for the final grading. For less than 75% attendance, a grade cut as per the norms will be applied.
Course Modules
Module 1: Fundamentals of Management

Organizational Behavior.
Business Economics.
Financial Statement Analysis.
Business and Corporate Laws.
Management Information Systems.
Operations and Supply Chain Management.
MASTERCLASS SESSION (PANEL DISCUSSION)
The New Economic Consensus: Managerial Challenges.
Module 2: Leadership: Self, Others, and Organization
Leadership Traits, Styles, Skills, and Situations.
Managing Oneself and Developing as a Leader.
Developing and Leading Successful Teams.
Consensus Building and Devising Win-Win Strategies.
MASTERCLASS SESSION (PANEL DISCUSSION)
Choosing to be a Leader: Caring to Prepare.
Module 3: Strategic Marketing
Consumer Behavior and Consumer Decision Journeys.
Marketing Mix.
Customer Relationship Management.
Creating and Sustaining Brand Equity.
New Product Development.
Managing Sales and Distribution Channels.
MASTERCLASS SESSION (PANEL DISCUSSION)
(a) Moment Marketing: Living the Moments.
(b) Competing on Customer Decision Journeys.
Module 4: Corporate Finance
Capital Budgeting and Capital Structure Decisions.
Working Capital Management.
Introduction to Valuation and Value Drivers.
Mergers, Acquisitions, and Divestitures with Financial Implications.
MASTERCLASS SESSION (PANEL DISCUSSION)
FinTech and TechFin: Disruptors or Differentiators?
Module 5: Strategic Human Resource Management
Hiring for High Performance.
Performance Management.
Employee Engagement.
Coaching and Mentoring.
Learning and Development.
MASTERCLASS SESSION (PANEL DISCUSSION)
Moonlighting: Boon or Bane?
Module 6: Digital Transformation
Digital Transformation Foundations.
Digital Transformation Tools.
Strategic Ideation Tools.
Strategy Maps Tools.
Strategic Decision Tools
Strategic Planning Tools.
Digital Transformation Tools and Technologies.
Industry 4.0 (The 9 Technologies Driving Industry 4.0 - Additive Manufacturing, Augmented Reality, Autonomous Robots, Big Data and Analytics, The Cloud, Cyber Security, Horizontal and Vertical System Integration, The Industrial IoT, and Simulation).
Web 3.0 Technologies (AI, Semantic Web, Ubiquity, and 3D Graphics).
MASTERCLASS SESSION (PANEL DISCUSSION)
India Inc. and Digital Transformation: The Digital Divide.
Module 7: Data-driven Decision-making
Foundations of Business Data Analytics.
What is Data?
Frameworks for Business Data Analytics.
Foundations of Business Data Modelling.
Introduction to Relational Databases.
Introduction to SQL.
MASTERCLASS SESSION (PANEL DISCUSSION)
Leveraging Customer Intelligence and Data.
Analytics for Sustainable Growth.
Module 8: Corporate Strategy Vision, Mission, and Values.
Business Models.
Strategy Formulation.
Industry Analysis.
Competitive Strategies.
MASTERCLASS SESSION (PANEL DISCUSSION)
Pipelines, Platforms, and the New Rules of Strategy.
Module 9: Leading Strategic Change Why Organization's Change? The Need and Context of Change.
Diagnosis, Planning, and Implementing Change Resistance to Change/Managing Resistance.
MASTERCLASS SESSION (PANEL DISCUSSION)
Caterpillar to Butterfly: India Inc.'s Transformational Stories.
Module 10: Contemporary Themes in Management Corporate Sustainability/Business and
Sustainability
Managing for Values.
Corporate Governance.
Enterprise Risk Management.
Design Thinking.
MASTERCLASS SESSION (PANEL DISCUSSION)
The Responsible Investing Landscape in India.
Module 11: Capstone Project (On-campus Immersion)
Strategy Simulation: Value Champion (https://hbsp.harvard.edu/product/8685- HTM-ENG?Ntt=SIMULATION).