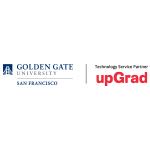 Doctor of Business Administration (Ranked #1) | Golden Gate University, California
Be an expert with the same doctorate degree awarded on campus & go beyond the boundaries of your job, without quitting it
Be an expert with the same doctorate degree awarded on campus & go beyond the boundaries of your job, without quitting it
Course Snapshot
Fee

USD15,000 (70% Scholarship Available)

Work Experience

8 - 30 Years

Duration

36 Months

Delivery Method

Online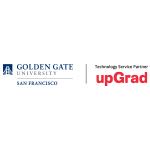 Course Detail
Program Overview
The Doctor of Business Administration (DBA) program is designed for professionals who want to further their career with the most advanced business degree program GGU offers. Based out of the innovation capital of the world, GGU has been Ranked #1 for Working Professionals by the Washington Monthly for 4 consecutive years. The DBA program addresses the learning needs and objectives of senior business managers, and consultants. Its primary objective is to produce graduates who can contribute to the advancement of their professions and to the expansion of knowledge and awareness of contemporary strategic issues and practices.

● Accreditation: GGU is accredited by WASC Senior College and University Commission, the organization that accredits universities in California and Hawaii, including Stanford, University of San Francisco, UC Berkeley, UCLA and more.

The GGU DBA is a globally acknowledged and recognized program which is validated by the doctorate equivalency awarded by WES.

● 1:1 Thesis Supervision: Interact with senior academic advisors - many of whom are working professionals from across the world - during live, interactive 1:1 sessions with the allotted thesis supervisor.

● Concentrations: Candidates from all industries can apply for the DBA as there are 5 industry agnostic concentrations, namely, Finance, Leadership & Strategy, Marketing, Business and Data Analytics and Logistics & Supply Chain Management.

● Opportunity for Peer Networking: Attend a 7 day immersion program held on the Golden Gate University campus in San Francisco and weekend bootcamps(to be organized 2-4 times a year) in India.

● Academic Credentials : 100% US Credits which is the same degree awarded as on campus.
Desired Candidate Profile
● Master's Degree (or equivalent) or Bachelor's Degree with 10+ years work experience.
Course Modules
● Foundation
A). Doctoral Research and Writing
B). Quantitative Research Methods
C). Qualitative Research
D). Qualifying Exam

● Concentration (Choose any one)

A). Finance
- Corporate Finance
- Financial Theory and Applications
- International Finance

B). Logistics and Supply Chain Management
- Competitive and Global Supply Chain Management strategies
- Global Supply Chain Planning, Tactics and Execution
- Digital Supply Chain Strategy

C). Leadership and Strategy
- Leadership Theory Research and Application
- Strategic Leadership
- Leading Complex Change

D). Business Analytics & Data Analytics
- Managing Data as an Asset
- Operations Performance Management
- Application in AI in solving Business Problems

E). Marketing
- Marketing Management
- Consumer Behavior
- Digital Marketing and New Media

F). General

● Dissertation